Cyberwarfare / Nation-State Attacks , Fraud Management & Cybercrime , Social Media
Facebook Deletes More Bogus Accounts Linked to Russia
Sputnik News Agency in Russia Created 'Fake Accounts,' Social Network Alleges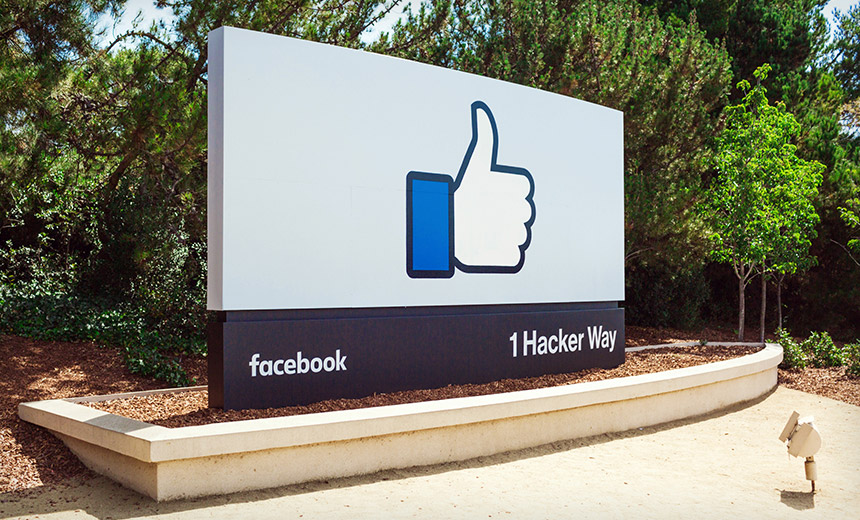 Facebook on Thursday announced that it has removed hundreds of Facebook and Instagram accounts that violated its rules. The social network alleged that the "fake account" creators misrepresented their identity, hiding the fact that they were employees of the Moscow-based Sputnik news agency.
See Also: Live Webinar | Cyber Resilience: Recovering from a Ransomware Attack
The social network has been working since the 2016 presidential election to eliminate "inauthentic activity," or bogus accounts aimed at influencing discourse on political and social issues.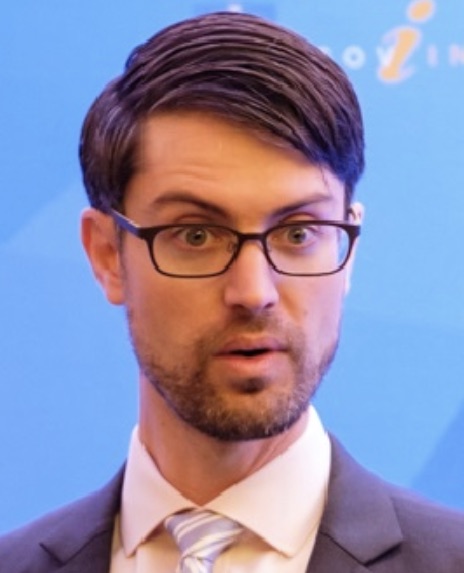 Nathaniel Gleicher
The two operations in question originated in Russia, but one was executed from Ukraine, writes Nathaniel Gleicher, Facebook's head of cybersecurity policy. The two operations do not appear to be linked, he writes.
Facebook's latest cull indicates the depth to which bogus accounts have permeated the social network. The company has pledged to clean up its network with heavy investments in human reviewers and improved automated detection capabilities.
But the latest findings show that Facebook faces a major challenge catching up to remove inauthentic groups that have been active on its services for years. It's difficult work, Gleicher says.
"We are constantly working to detect and stop this type of activity because we don't want our services to be used to manipulate people," Gleicher writes. "While we are making progress rooting out his abuse, as we've said before, it's an ongoing challenge because the people responsible are determined and well-funded."
Propaganda Mill
The Ukraine-based operation has some "technical overlap with Russia-based activity we saw prior to the U.S. midterm elections, including behavior that shared characteristics with previous Internet Research Agency (IRA) activity," Gleicher writes.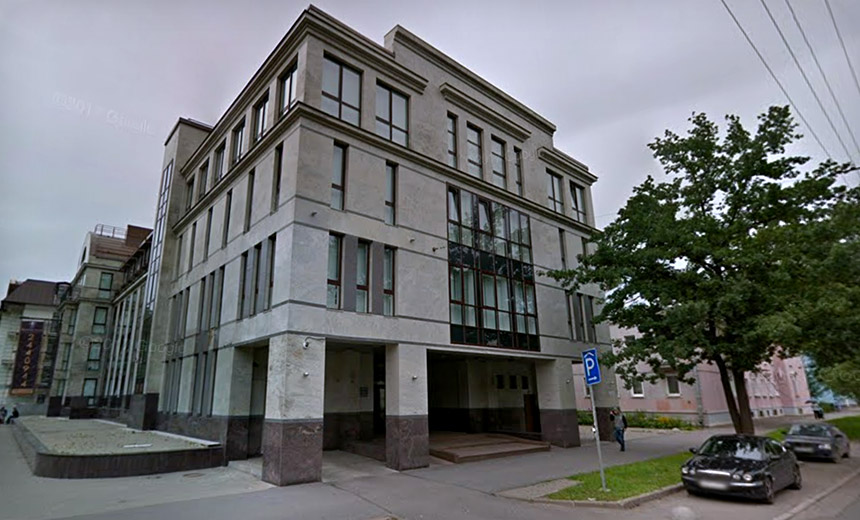 55 Savushkina Street in St. Petersberg, Russia, said to be the former headquarters of the Internet Research Agency, which allegedly was part of Project Lakhta (Photo: Google)
Facebook took down 107 pages, groups and accounts lined to that activity, including 41 Instagram accounts.
The IRA was identified as the propaganda mill behind many of the influencing campaigns around the 2016 presidential election. U.S. intelligence agencies concluded that Russia sought to tip the election to President Donald Trump. A special counsel investigation, led by Robert Mueller, continues to investigate whether members of the Trump campaign colluded with Russia (see: Election Hacking Probe Gets New Boss After Sessions Quits).
In October 2018, the Justice Department charged a 44-year-old Russian woman with interfering with the U.S. political system via her work as chief accountant for Project Lakhta (see: Feds Charge Russian With Midterm Election Interference).
Prosecutors alleged it was well-funded and sophisticated operation that sought to manipulate social media outlets, stirring the pot on issues such as gun control, immigration and race relations. The project was linked to Russia's IRA, prosecutors alleged.
Sputnik: We Only Do News
The Russian government owns the Sputnik news agency. A year ago, a news outlet linked to Sputnik, RIA Global, opted - under pressure - to register as a foreign agent with the U.S government, Reuters reported early last year. That move was made to comply with the Foreign Agents Registration Act, a law intended to make the source of foreign propaganda transparent.
Sputnik's press office didn't immediately respond to a request for comments. But the agency told the Wall Street Journal that Facebook's moves amount to political censorship.
Gleicher addressed the censorship argument, contending the takedown resulted not from the content, but because the account owners misrepresented their identity. The pages and accounts, he writes, purported to be independent or general interest pages focused on topics such as weather, travel, sports, economics or politics.
"In these cases, the people behind this activity coordinated with one another and used fake accounts to misrepresent themselves, and this was the basis for our action," Gleicher writes.
For that operation, the company removed 364 Facebook pages and accounts and Instagram accounts.
Continued Ad Spending
Both of the operations bought advertising with Facebook and, in some cases, attracted hundreds of thousands of followers.
The Sputnik-linked group spent $135,000 - paid for in U.S. dollars, rubles, and euros - on ads starting in October 2013 and continuing through last month, Gleicher writes. The 364 pages and accounts attracted some 790,000 followers.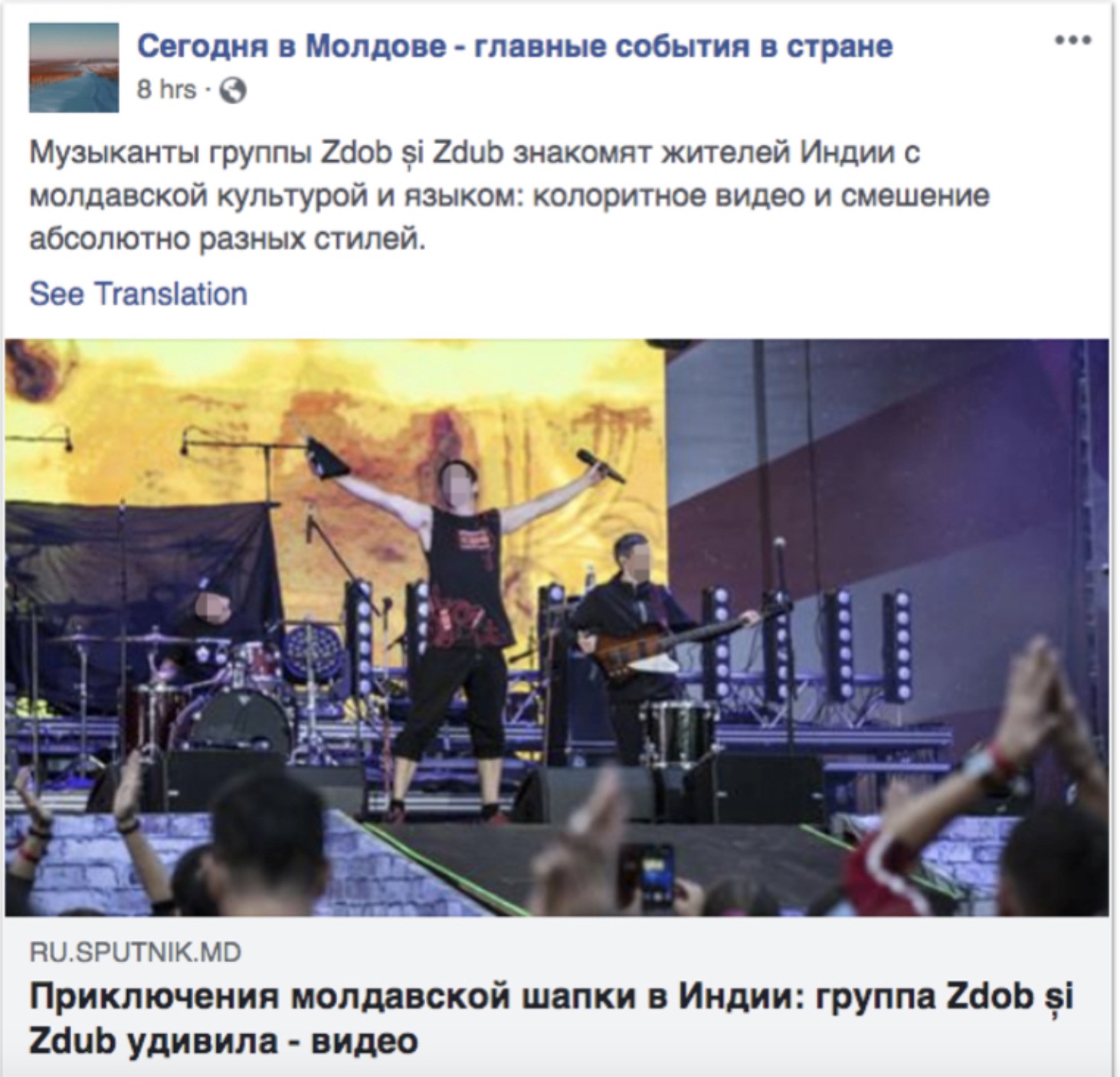 An example of one post Facebook says came from an inauthentic account (Source: Facebook)
The Ukraine-run operation spent about $25,000 on ads using rubles over the last year. Some 180,000 Facebook accounts and more than 55,000 Instagram accounts followed one or more of its 148 misrepresented accounts.
Gleicher writes that Facebook is still reviewing the organic activity that came from both groups.