Next-Generation Technologies & Secure Development , Security Information & Event Management (SIEM) , Security Operations
Exabeam Lays Off 20% of Staff, F-Secure to Ax Up to 70 Staff
Economic Headwinds, High Inflation, Ukraine War Cited as Major Reasons For Job Cuts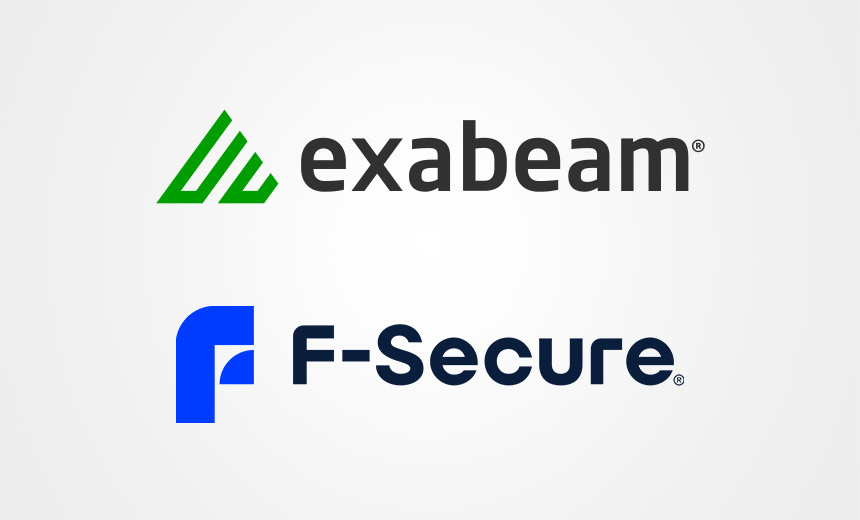 Two cybersecurity vendors are laying off a sizable chunk of their staff, with Exabeam axing 20% of its workforce and F-Secure cutting up to 70 employees.
See Also: 5 Cybersecurity Essentials for Banks in Uncertain Times
Exabeam eliminated roughly 134 positions this week as the Silicon Valley-based security operations vendor works to strengthen its financial health amid global macroeconomic headwinds. The job cuts come just four months after Exabeam promoted Chief Product Officer Adam Geller to take over as its top leader, making him the company's third CEO since June 2021 (see: Exabeam Gets 3rd CEO Since 2021, Promotes CPO Adam Geller).
"Continuing and challenging macroeconomic conditions made it clear that we needed to make necessary course corrections," Geller wrote in a message posted to the company's website Wednesday. "This is not a decision we took lightly, but one that is essential for the financial health of the business."
Broad Layoffs at Exabeam Impact All Departments, Geographies
Geller said the layoffs impact all departments and geographies across both employees and contractors. Exabeam said it employed 670 people at the time of the job cuts. Nearly two-thirds of those were based in the U.S., one-eighth in India and 4% in the U.K., according to IT-Harvest. Some 45% of Exabeam's workforce is in engineering, 40% in sales, with the remainder in operations and HR.
"This is not a decision we took lightly."
– Adam Geller, CEO, Exabeam
In the current fiscal year, Geller said Exabeam has made solid strides in executing on its plan around cloud-native, AI-driven product development in addition to reducing the direct costs associated with producing its log management, SIEM, security analytics and security investigation products. Geller said Exabeam will ensure laid off staff have access to the information they need for a respectful separation.
"I am deeply sorry we've had to make this difficult decision," Geller wrote in his message. "We are incredibly grateful for the contributions from the individuals impacted."
Exabeam hasn't disclosed any outside funding since June 2021, when it completed a $200 million Series F round at a $2.4 billion valuation and hired former Forescout CEO and McAfee President Mike DeCesare to replace founder Nik Polak as its top executive. DeCesare left Exabeam in June 2023 "to balance health and lifecycle," and was hired two months later as president of email security vendor Abnormal Security (see: Abnormal Snags Exabeam, Forescout CEO Mike DeCesare as Prez).
IT-Harvest estimates that Exabeam would be worth between $2.26 billion and $3.05 billion today based on the firm's funding and revenue data. Exabeam's annual recurring revenue is roughly $125.2 million, or $167,380 per employee, according to IT-Harvest. The firm in its early years helped define the UEBA category, and its next-gen approach to SIEM challenged incumbents such as Splunk, LogRhythm and QRadar.
F-Secure Eyes $9.5M in Cost Savings With Layoffs
F-Secure, meanwhile, wants to eliminate up to 50 employees in Finland and 20 employees elsewhere as the consumer cybersecurity vendor grapples with lower demand amid the ongoing war in Ukraine and high inflation. The company employed 516 people as of Sept. 30, meaning that cuts could impact nearly 14% of F-Secure's workforce.
"With the planned changes, we aim to further improve our efficiency, operational activities and decision-making," F-Secure President and CEO Timo Laaksonen said in a statement. "To initiate change negotiations is a difficult decision but a necessary one to secure a sufficient level of profitability while we continue to invest in our strategic growth initiatives."
F-Secure said it needs to streamline its organizational structure, reduce management layers and clarify roles following the June 2022 separation from the company's enterprise division - which was renamed WithSecure - and the April 2023 buy of Lookout's mobile consumer security business for $223 million. F-Secure last month lowered its revenue and EBITDA outlook due to weaker-than-expected performance.
F-Secure will begin layoff negotiations in Finland Monday that are expected to last approximately six weeks and conclude by mid-December. The planned changes will generate annual cost savings of about $9.5 million, according to F-Secure. Outside of Finland, the largest concentration of F-Secure employees can be found in the U.S., Germany, China, Vietnam, India, the U.K and Malaysia, according to LinkedIn.
The company's revenue in the first nine months of 2023 jumped to $98.8 million, up 12.9% from $87.5 million a year earlier. But the company's earnings before interest and taxation dropped to $23.7 million, down 23.6% from $31.1 million last year. F-Secure's stock has fallen 1.2% to $1.76 per share since the layoff plans were announced before the market opened Wednesday.