Europol Details Online Jihadist Hunt
Extremist Propaganda Targeted By EU Internet Referral Unit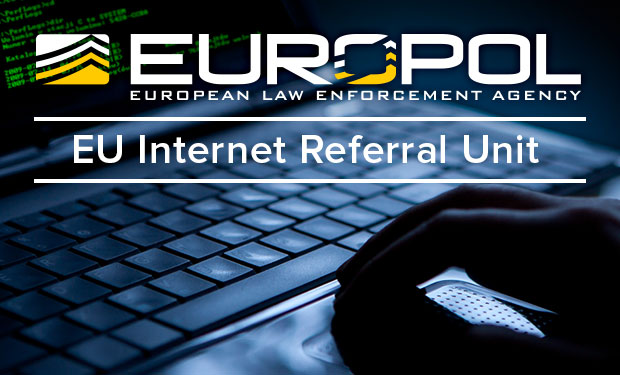 Europol, the European Union's law enforcement agency, on July 1 launched a new EU Internet Referral Unit. The bland name belies the group's purpose, which Europol says is "to combat terrorist propaganda and related violent extremist activities on the Internet."
See Also: Live Webinar | Cyber Resilience: Recovering from a Ransomware Attack
"Europol has cooperated closely with the EU member states and European Commission to develop this new capability, aimed at reducing terrorist and extremist online propaganda," says Europol Director Rob Wainwright. Europol says the unit will "identify and refer relevant online content towards concerned Internet service providers and support member states with operational and strategic analysis." The group will initially have about 15 members, but officials expect it to grow to an unspecified size over the next year.
The EU's Justice and Home Affairs Council mandated the unit's formation on March 12, and Europol first began to share related details in June, noting that one aim is to ensure that jihadist propaganda gets removed within two hours of it being posted (see Europol Targets Extremists Online). Officials say they now have relationships in place with a number of social networks to effect such takedowns, although have declined to name the organizations that have agreed to participate.
"Terrorists' use of the internet and social media has increased significantly in the recent years," Europol says. "Jihadist groups, in particular, have demonstrated a sophisticated understanding of how social networks operate. They have launched well-organized, concerted social media campaigns to recruit followers and to promote or glorify acts of terrorism or violent extremism."
Social Media Blocks Unproven
Some experts note that the effect of blocking social media accounts on extremist groups remains unclear, which is to say unproven. "We have little idea about the actual role of social media in terrorist recruitment," cybersecurity expert Peter Sommer, who holds posts at Britain's de Montfort and Open Universities, tells Information Security Media Group.
But officials say the new Europol unit's remit goes further than just serving as an anti-propaganda arm for European governments. Rihards Kozlovskis, Latvia's minister for the interior and chairman of the EU's Justice and Home Affairs Council of Ministers, for example, says the intention is for the unit to serve as a "European center of excellence for coordination, sharing of information, support and analysis."
"[A] lot of work will be done on intelligence and coordination of response across [law enforcement agencies] in different jurisdictions," says Europol cybersecurity advisor and information security consultant Brian Honan via Twitter.
@euroinfosec dealing with online crime, of any shape, is a multi-faceted approach. Which often can't be summarised in a press release

" BrianHonan (@BrianHonan) June 23, 2015
Coordinated Response
The anti-extremist unit furthers recent efforts by Europol to provide a more coordinated response to online-enabled crime (see How Do We Catch Cybercrime Kingpins?). The unit's introduction also follows the 2013 launch of EC3, which is Europol's European Cybercrime Center, and the 2014 launch of the EU Joint Cybercrime Action Taskforce, or J-CAT, which is designed to coordinate cross-border investigations across Europe and beyond.
The EU Internet Referral Unit's formation was driven in part by European officials' reaction to the January Charlie Hebdo massacre in Paris, as well as ongoing worries over Europeans who travel to Isis-controlled territory in Syria and Iraq to fight, before potentially returning to their home countries (see Surveillance Demands Follow Paris Massacre).
The Europol unit's launch was previewed in June by British Home Secretary Theresa May, who said that a U.K. police officer would be seconded to the unit. Officials say the new unit is modeled on the U.K.'s Counter Terrorism Internet Referral Unit, which was launched in 2010 and is run by London's Metropolitan Police.