EU Authorities Allege Google Violations
Enforcement Actions Are Pending on Privacy Issues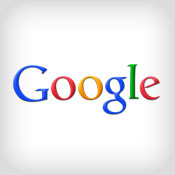 Data protection agencies in the European Union are preparing to coordinate enforcement actions and further investigations against Google for its recent overhaul of its privacy policy, which they contend violates European data protection law.
See Also: Webinar | Passwords: Here Today, Gone Tomorrow? Be Careful What You Wish For.
CNIL, France's data protection agency, issued a statement on April 2 indicating that six European data protection authorities are set to launch coordinated and simultaneous enforcement actions against Google.
In response, Google said in a statement provided to DataBreachToday: "Our privacy policy respects European law and allows us to create simpler, more effective services. We have engaged fully with the DPAs [data protection authorities] involved throughout this process, and we'll continue to do so going forward."
Policy Investigation
From March to October 2012, authorities investigated Google's privacy policy with the aim of checking whether it met requirements of the European Data Protection Directive. In a report published Oct. 26, 2012, EU data protection authorities presented recommendations to Google and demanded it comply within four months.
"After this period expired, Google has not implemented any significant compliance measures," the statement from CNIL said.
The CNIL, in an Oct. 16, 2012, news release, said that, upon investigating Google's new privacy policy, it was unclear how Google was collecting data on individual users and that the company didn't provider users with controls over how their data was being combined across various services the company offered.
The investigations and enforcement actions stem from Google's overhaul of its privacy policy, which merged its search, Gmail and YouTube data to create more detailed profiles of its users, according to The Telegraph.
The UK Information Commissioner's Office also said it would launch a formal investigation. "The ICO has launched an investigation into whether Google's revised March 2012 privacy policy is compliant with the Data Protection Act," a spokesperson told The Telegraph.