Cyberwarfare / Nation-State Attacks , DDoS Protection , Fraud Management & Cybercrime
DOJ Closes Pig-Butchering Domains Tied to Crypto Scams
Seized Websites Spoofing the Singapore Monetary Exchange Cost Victims $10 Million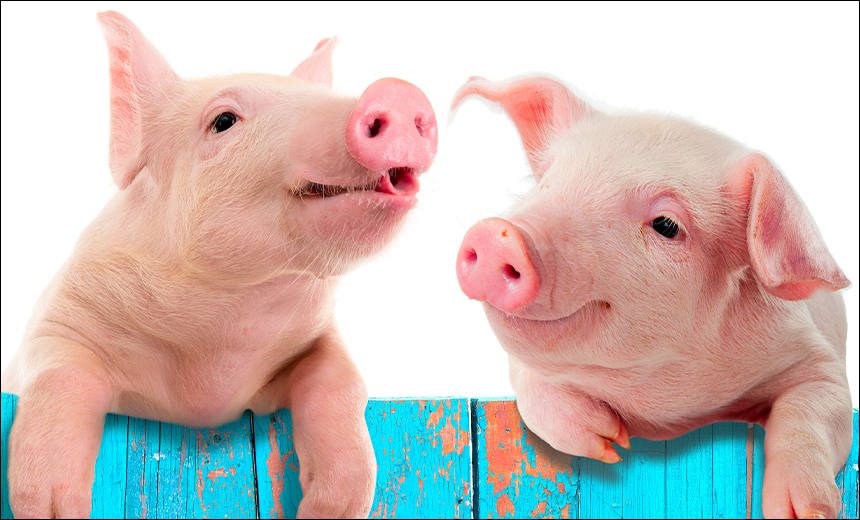 The U.S. government seized seven cryptocurrency domains used in an extensive pig-butchering scam that cost a handful of victims over $10 million.
See Also: JavaScript and Blockchain: Technologies You Can't Ignore
"Pig butchering" is a scam in which fraudsters use phony online personalities to lure innocent victims into giving up their crypto assets.
"Scammers encounter victims on dating apps, social media websites or even random texts masquerading as a wrong number," the U.S. Justice Department said. "They initiate relationships with victims and slowly gain their trust, eventually introducing the idea of making a business investment using cryptocurrency."
Between May and August 2022, scammers defrauded five victims in the United States by using the seven seized domains, which were all spoofed domains of the Singapore International Monetary Exchange.
Scammers persuaded victims to invest in fraudulent cryptocurrency investment platforms, and once the money was sent, the scammers vanished.
The cybercriminals gained the victims' trust by rewarding their investments with supposed balance increases and, in some cases, allowing small withdrawals.
In this case, victims sent funds to a deposit address that the scammers provided through the seven seized domain names. These funds were immediately transferred through several private wallets and swapping services in efforts to conceal the trail.
The latest development comes after an indictment was unsealed last month in federal court in Brooklyn, charging 11 individuals with various offenses, including money laundering conspiracy, wire fraud conspiracy, bank fraud conspiracy, passport fraud conspiracy, aggravated identity theft and conspiring to operate an unlicensed money-transmitting business. FBI Assistant Director-in-Charge Michael J. Driscoll says in a statement that "pig butchering" is an apt name for the scam.
"For once, the name of a scam reflects the grotesque nature of the harm it causes. We allege these fraudsters bled dry each of their victims and then used the money to set up fake cryptocurrency accounts," Driscoll says.
In October, researchers from cybersecurity firm Proofpoint said they spent three months pretending to be victims and have identified 55 web domains used to host fake investment platforms (see: 'Pig Butchering' Online Scam Sweeping English Speakers).
The scammers' tactics were exposed in China, where the scam originated, and in surrounding countries. That may explain the rise of reported cases in English-speaking countries, Proofpoint said.
In April, the FBI warned Americans against the scam, saying it begins with perpetrators looking for victims on social media sites, including dating sites. Then the perpetrators move the conversation to WhatsApp or Telegram.