DigiNotar Declares Bankruptcy
Hackers Got Dutch Company to Issue Counterfeit Certificate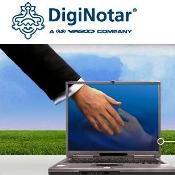 The Dutch company that was deceived by hackers into issuing fraudulent digital certificates is liquidating its assets under the protection of a bankruptcy court in the Netherlands, after failing to recover from the breach, the parent Vasco Data Security International said Tuesday.

Vasco's subsidiary DigiNotar issued more than 500 counterfeit certificates for Internet sites such as Google's Gmail and Skype. By using counterfeit certificates, users accessing a page with a secure URL, such as https://gmail.com, could have been directed to a sham site, where they could sign in using their username and password, believing it was a legitimate, protected Internet page (see Why Certificate Security Matters).

Supporters of the Iranian government were suspected in the breach.

Vasco President Jan Valcke said the bankruptcy filing by DigiNotar, primarily a certificate authority, does not involve the parent company's two-factor authentication business.

"While we do not plan to re-enter the certificate authority business in the near future, we expect that we will be able to integrate the PKI/identity verification technology acquired from DigiNotar into our core authentication platform," Valcke said in a statement.

Chief Financial Officer Cliff Bown said the losses associated with DigiNotar should be significant, but they are not expected to fully impair Vasco. "We expect that a significant portion of the value assigned to the intellectual property acquired from DigiNotar will continue to have value as we incorporate the technology into our existing product line," Bown said.