Did Judge Go Easy on Skimmers?
Experts Disagree on Severity of Fraudsters' Prison Sentence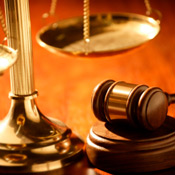 Three New York men, originally of Bulgaria, were sentenced this week in a U.S. District Court for the roles they played in skimming card details from bank ATMs in the New Jersey towns of Nutley and Bellville.

According to the U.S. Attorney's Office in New Jersey, Lachezar Lazarov, 26, of Queens, was sentenced to 65 months in prison; Georgi Nikiforov, 25, also of Queens, was sentenced to 57 months; and Viktor Kafalov, 28, of Brooklyn, was sentenced to 32 months.

Julie Fergerson, a board member of the Identity Theft Resource Center and co-founder of the Merchant Risk Council, says the sentences represent a shift in the legal mindset, where crimes linked to identity theft are concerned. "This is not your traditional skimming prosecution," she says.

Fergerson says actions taken by New Jersey prosecutors to tag the suspects for aggravated identity theft charges represent a positive step. "This helps add a good amount of time to the sentence," she says. "This is a new trend that is starting to emerge this year. The prosecutors track down the victims so that they can process these cases as aggravated identity theft, which has stronger sentences. I hope to see many more like this."

In contrast, Neal O'Farrell, executive director and founder of the Identity Theft Council, says the New Jersey cases could have sent a stronger message.

"Chances are these thieves will serve much less than the full sentence, and, if not U.S. citizens, [they] will probably be deported and start all over again," O'Farrell says. Their prison sentences will likely only provide some brief time for more fraud education in prison. "They'll probably learn to perfect their art," he adds. "So, they'll be much smarter and more dangerous when they get out."
Crimes Add Up
For their parts in the New Jersey scheme, Lazarov, Nikiforov and Kafalov admitted to installing skimmers and cameras in September 2008 on ATMs operated by Valley National Bank in New Jersey. The trio also admitted to using the skimmed data to create counterfeit cards that were later used for unauthorized cash withdrawals at ATMs throughout the United States.

In all, some 348 Valley National Bank accounts were defrauded and more than $278,000 was stolen via unauthorized ATM transactions in October 2008. The bank reportedly absorbed the loss and repaid the affected customers.

Earlier this week, authorities in Georgia said they made key arrests in an identity theft investigation that has connected crimes going back 15 years that totaled $9 million. [See $9 Million ID Theft Scheme Alleged.]

The Criminal Intelligence Unit of the Cherokee County, Ga., Sheriff's Office, with help from the Secret Service, arrested two Georgia men for their alleged involvement in ID theft cases that compromised more than 8,000 identities through scams waged against retailers Best Buy, Target, Sam's Club, Wal-Mart, Home Depot and Lowe's. The two men are accused of opening credit accounts with retailers to purchase items that were later sold on eBay for cash.

And just days earlier, the U.S. District Attorney's Office in Queens, N.Y., announced closure of the biggest ID theft takedown in U.S. history. [See Biggest ID Theft Bust in History.]

The Queens card-skimming scheme, which involved five organized crime rings with ties to Europe, Asia, Africa and the Middle East, resulted in financial losses exceeding $13 million over a 16-month period.