Did Anonymous Target GoDaddy?
'Hacktivist' Claims It Took Aim at Small-Biz Web Host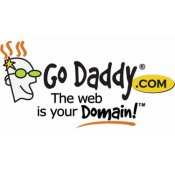 An individual claiming to be part of Anonymous, the hacktivist group that has targeted big business and government, seems to have taken aim at small businesses by claiming to have disrupted website host GoDaddy.com.
See Also: JavaScript and Blockchain: Technologies You Can't Ignore
GoDaddy, which has some 5 million customers - many of them small businesses - confirmed the disruption on Sept. 10. In a statement, GoDaddy Vice President Elizabeth Driscoll says that at about 1:25 p.m. EDT GoDaddy and some customers experienced intermittent outages, possibly caused by a distributed denial of service attack, in which assailants flood a website with messages. Driscoll says customer service was restored by 5:43 p.m. A survey around that time by Information Security Media Group of several GoDaddy customer sites confirmed they were operational.
"At no time was any sensitive customer information, such as credit card data, passwords or names and addresses, compromised," Driscoll says.
A Twitter account, @AnonOpsLegion, which claimed responsibility for the attack, says small-business website operators, by using GoDaddy services, "are supporting censorship of the Internet." The post didn't provide a further explanation.
AnonOpsLegion explanation didn't satisfy the owner of a small New England photo studio, Dan Brown, who posted in his own tweet: "In opposing censorship, you've now censored me, a small business owner."
Indeed, if Anonymous was behind this assault, its action annoyed some of its supporters on the Internet. "I forget you're too busy fighting the man to care about the little people you hurt," one Twitter poster says. "I generally support your cause but the only people you hurt are small bus."
But another Twitter account that also claims to be a voice of Anonymous, @AnonyOps contends the hacktivist confederation wasn't behind the GoDaddy assault: "We did not DDoS GoDaddy. That would be an epic failop. However, some nutbag took credit, so we're taking credit in his demise."
Because the collection of hackers known as Anonymous is anonymous, there's no way of verifying the claims.
Anonymous in the News
The attack on GoDaddy comes less than a week after the Anonymous-affiliated hacktivist group called AntiSec claimed it breached the computer of an FBI agent and downloaded 12 million Apple unique device identifiers, or UDIDs, a string of 40 characters given to each Apple mobile device. AntiSec claims it posted 1 million UDIDs on the website Pastebin [see Alleged FBI Hack: Much Ado about Nothing]. The FBI denied the attack occurred.
The New York Times reported Sept. 10 that a company in Orlando, Fla., BlueToad, was the source of a file hackers posted online last week that contained the UDIDs. BlueRoad, which works with publishers to translated printed content into digital formats, says hackers had breached its system more than a week ago and stolen the files, the paper reported.