Email Security & Protection , Email Threat Protection , Fraud Management & Cybercrime
Cyren Ceases Operations After Financing, Sale Efforts Fail
Liquidation Comes 3 Weeks After Virtually Entire 121-Person Workforce Laid Off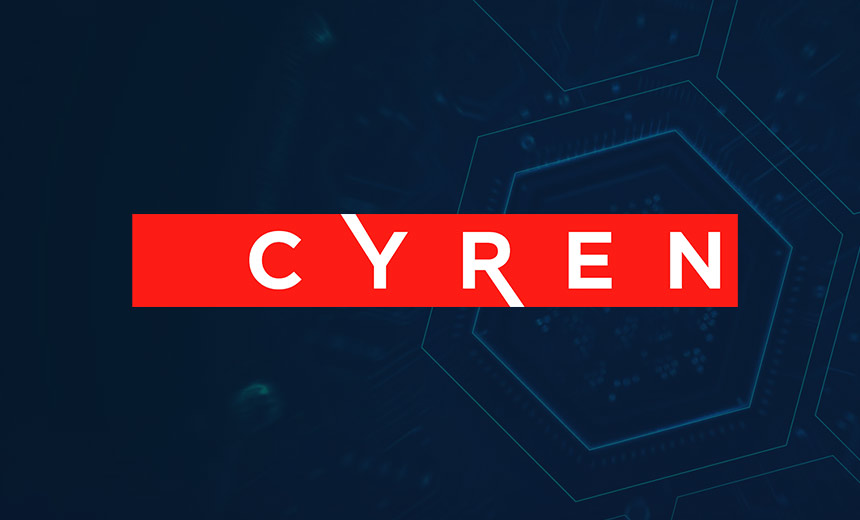 Cyren plans to cease operations and pursue liquidation after the email security and threat detection vendor failed to sell assets or raise more capital.
See Also: 10 Ways to Automate Your SOC
The Washington, D.C.-area firm has terminated the employment of all remaining workers, commenced a voluntary bankruptcy proceeding in Israel and directed Nasdaq to delist the company. The liquidation comes three weeks after Cyren laid off 121 staffers - or virtually all the company's employees - due to projected cash flows from operations failing to meet the company's near-term working capital needs.
"Following the company's unsuccessful efforts to sell its assets or raise more capital to continue its operations, on February 20, 2023, the board of directors at Cyren Ltd. reached the conclusion that the company is insolvent and lacks the funds to continue as a going concern," Cyren wrote in a filing with the U.S. Securities and Exchange Commission on Wednesday morning.
Cyren's stock is down $0.03 - or 7.07% - to $0.38 per share Wednesday and $0.36 - or 48.6% - since disclosing mass layoffs and grave liquidity challenges Feb. 1. That follows the second-steepest stock price drop of any cybersecurity company in 2022, as Cyren's valuation plunged 89.7% last year to just $5 million (see: A Few Cybersecurity Stocks Soared in 2022, But Most Stumbled).
Anti-Malware Business Will Continue in Iceland
Although Cyren was unable to find a suitor to save the entire operation, the company agreed Tuesday to sell its Iceland-based anti-malware products, technology and related IP to Opin Kerfi for an undisclosed amount. Opin Kerfi has partnered with former members of Cyren's Iceland-based anti-malware team to provide product development and support services to maintain access for existing Icelandic customers.
Outside of Iceland, Proofpoint is for a limited time offering Cyren customers free access to its Cloudmark platform for service provider email security, which Proofpoint says will allow Cyren customers to keep their systems operational. The messaging security and threat intelligence entity is part of Proofpoint and correlates email threat telemetry data with malware campaigns and targeted attacks such as spear-phishing.
"The board of directors at Cyren Ltd. reached the conclusion that the company is insolvent and lacks the funds to continue."
– Cyren to U.S. Securities and Exchange Commission
Cyren on Monday terminated the employment of CEO Brett Jackson, CFO Jeffrey Dauer and General Counsel Brian Dunn, which will take effect once the Israeli court appoints a liquidating trustee. Jackson, 63, started as CEO in 2019, while Dauer, 60, started last month after agreeing to be paid $175 per hour. In addition, the company's board members will vacate their posts once a trustee has been appointed.
The company currently owes $9.2 million on a 5.75% convertible debenture that had been due March 19, 2024, as well as nearly $800,000 on a lease for a principal executive office outside Tel Aviv, Israel. Cyren also expected to spend $3.6 million on one-time costs associated with the mass workforce reduction, including cashing out accrued paid time off, notice period payments and employee benefits.
Secure Email Gateway Sale Fails to Stabilize Business
Cyren's technology portfolio included an enterprise anti-phishing business as well as a threat detection business for original equipment manufacturers following the company's August 2022 sale of its legacy secure email gateway business to German company Content Services Group for $10.6 million (see: The Pervasive Problem of Phishing).
"This divestment will improve our balance sheet and allow Cyren to focus on products and market opportunities that will best help grow our revenues," Jackson said in August. "We will concentrate on continuing to build momentum with our enterprise anti-phishing product, Cyren Inbox Security, as well as growing our core threat detection business."
Cyren's sales through the first nine months of 2022 dipped to $17.3 million, down 4.8% from $18.2 million the year prior. The company's net loss during the first three quarters of the year grew to $25 million, or $2.97 per share, 60.7% worse than the net loss of $15.6 million, or $2.74 per share, recorded through the first three quarters of 2021.
"Based on increased demand for our products in our third quarter and a strong pipeline entering the final quarter of our fiscal year, we expect year-over-year revenue growth to continue in the fourth quarter," Jackson said in November.
Jackson took over as CEO in May 2019 from Lior Samuelson, who had served as Cyren's CEO for more than five years and spent nearly a decade as chairman of the company's board before exiting in May 2020. In healthier times, Cyren had a large presence on the exhibition hall floor at RSA Conference 2018 and even brought in magician Nick Fedoroff to perform a cybersecurity-themed show.
The company was founded in 1991 as Commtouch and raised $72 million in a July 1999 Nasdaq initial public offering that valued the company at $230 million. The company changed its name from Commtouch to Cyren in January 2014, shortly after Samuelson took over as CEO.