Governance & Risk Management , Incident & Breach Response , Security Operations
Criminal Attacks on Health Data Rising
Survey: Hackers, Malicious Insiders Top Breach Culprits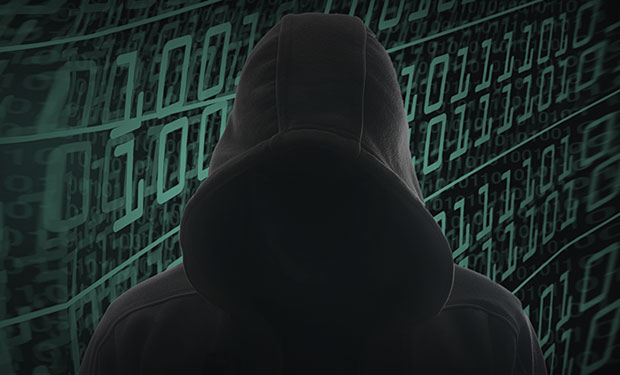 Criminal attacks in the healthcare sector - including those involving hackers and malicious insiders - have more than doubled in the last five years, according to a new study.
See Also: Live Webinar | The Role of Passwords in the Hybrid Workforce
The "Fifth Annual Benchmark Study on Privacy and Security of Healthcare Data" by the research firm Ponemon Institute concludes that criminal attacks in healthcare are up 125 percent since 2010. Cybercriminal incidents involving external and internal actors were the leading cause of a data breaches over the past two years, the study shows. In previous studies, lost or stolen computing devices had consistently had been the top breach culprit.
"The root cause for health data breaches had been mistakes and incompetency, but now criminal attacks are number one," Larry Ponemon, founder and chairman of the Ponemon Institute, tells Information Security Media Group. "Year to year, it's getting worse. We've seen it in large-scale incidents like Anthem," which in February revealed a hacker attack that compromised protected health information of 78.8 million individuals, he notes.
"A lot of organizations are easy targets," he says. "The combination of highly valuable information and easy access makes the sector a huge target."
Ponemon's research, conducted in February and March, generated responses from 90 healthcare organizations and, for the first time this year, 88 business associates. Under the HIPAA Omnibus Rule that went into effect in 2013, business associates and their subcontractors are directly liable for HIPAA compliance.
Hacking Trends
In recent months, the Department of Health and Human Services' "wall of shame" website tracking health data breaches affecting 500 or more individuals has shown a growing number of hacking incidents of various sizes - far more than in previous years. And the Anthem breach alone represents nearly 60 percent of the 133.2 million breach victims listed on the tally since September 2009, when the HIPAA breach notification rule went into effect.
Among the latest hacking breaches added to the wall of shame was an incident reported to HHS on May 1 by Partners HealthCare System, which operates several large hospitals in Boston.
"Unfortunately, the rise in both hacker attacks and criminal activities involving malicious insiders comes as no surprise," says Dan Berger, CEO of the consultancy Redspin, which was recently acquired by Auxilio. "A few years ago, I remember many people being surprised at how few hacker attacks there were in healthcare. We warned our clients of the 'risk of complacency' in this regard."
With more electronic health records than ever before, there's a growing awareness of their "exploitation value," Berger says. "At the same time, healthcare spending on IT security continues to lag almost all other industries. So with a greater amount of valuable data behind lower than average defenses, it should not be a surprise that PHI has become a favorite target of hackers. It is basic economics."
Hackers are the No. 1 "emerging" cyberthreat that healthcare entities are worried about this year, according to the 2015 Healthcare Information Security Today survey of 200 security and privacy leaders at healthcare organizations, which was conducted in December 2014 and January 2015 by ISMG. Coming in at a close second as the biggest "emerging threat" is business associates taking inadequate security precautions with PHI; that's also the top threat respondents are worried about "today." Complete results of that survey, and a webinar analyzing the results, will be available soon.
The Ponemon study found that nearly 45 percent of data breaches in healthcare are a result of criminal activity. However, the researchers found that criminal-based security incidents, such as malware or distributed denial-of-service attacks, don't necessarily result in breaches reportable under HIPAA. In fact, 78 percent of healthcare organizations and 82 percent of business associates had Web-borne malware attacks.
Breach Costs
Based on its study, the Ponemon Institute estimates that the average cost of a data breach for healthcare organizations is more than $2.1 million, while the average cost of a data breach to business associates is more than $1 million.
Rick Kam, U.S. president and co-founder of security software vendor ID Experts, which sponsored the Ponemon study, tells ISMG that stolen healthcare information is currently valued at about $60 to $70 per record by ID theft criminals, while the current value of credit card information is about 50 cents to $1 per record.
"We see recognition of medical ID theft being a problem, but we don't see many healthcare providers stepping up" in addressing the issue, he says. The Ponemon study found that nearly two-thirds of healthcare organizations and business associates do not offer any medical identity theft protection services for patients whose information has been breached.
The Ponemon study found that information most often stolen in these targeted healthcare sector attacks include medical files and billing and insurance records.
Privacy and security expert Kate Borten, founder of the consulting firm The Marblehead Group, offers a dire prediction: "I believe we will continue to see the number of reported breaches rise, despite stronger efforts to protect data. Personally identifiable health data continues to have high street value, leading to more attacks."