Congress Averts DHS Partial Shutdown
Lamakers Fund the Department for Seven Days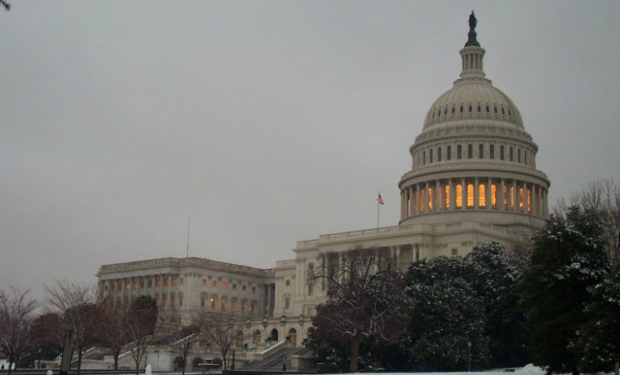 Congress, at the 11th hour, passed a bill to fund the Department of Homeland Security for the next seven days, averting for now a partial shutdown that would have curtailed some cybersecurity programs.
See Also: Live Webinar | Software Security: Prescriptive vs. Descriptive
Funding of the department was to expire at midnight Feb. 27. Hours before the money was to run out, the Senate voted to fully fund DHS through September, the end of the fiscal year. The House, however, refused to take up that measure, and instead rejected a bill that would have funded DHS for three weeks. After the House failed to pass a funding bill, the Senate approved "a one-week patch," which the House enacted around 10 p.m. EST.
Without the temporary funding, a partial shutdown of DHS would have occurred. Critical IT security operations such as those that defend against cyber-attacks aimed at the government and the nation's critical infrastructure would have continued to function. But other cybersecurity initiatives, such as the rollout to agencies of the Einstein 3 intrusion prevention system and continuous diagnostic and mitigation systems to identify IT vulnerabilities, would have been placed on hold.
Still, Congress will have to pass a new appropriation if DHS is to continue fully operating beyond March 6.
DHS funding is caught in a political battle between Democrats and Republicans over immigration reform. The House last month approved a DHS funding bill without appropriating money for an executive action President Obama took on immigration, a move opposed by nearly all Republicans. The Senate, as a compromise, agreed to vote on two bills; one to fully fund DHS through September, which passed, and a second measure to strip the immigration provisions, which failed to muster the 60 votes needed to break a Democratic filibuster.
An estimated 80 percent of DHS employees would have worked during the partial shutdown, but without pay, with the remainder of the staff being told not to report to work. At the National Protection and Programs Directorate, the department unit responsible for cybersecurity and infrastructure protection, 57 percent of personnel would have remained on the job. In the 2013 federal government shutdown, all employees were paid once Congress funded operations.
Mark Weatherford, the former DHS deputy undersecretary for cybersecurity, said even with the shutdown being averted, at least temporarily, the potential exists of losing skilled IT security staffers, a matter that "is a more important issue than the stopping of the Einstein 3 or the CDM funding programs."
Even the threat to fail to fund DHS could drive key IT security personnel from the department, Weatherford said, adding that he knows of private-sector recruiters waiting to "pluck these people" out of DHS because they feel disgruntled by being victims of a political skirmish over immigration.
"The impact on morale is tremendous," says Weatherford, a principal at the security advisory firm The Chertoff Group. "To be treated like you really have no value, like you're a pawn in this game, is just not right. These people have greater value than that. They have opportunities, and you don't treat people with opportunities like this."