Cloud Security , Managed Detection & Response (MDR) , Network Detection & Response
Check Point Pursues More Business Outside Network Security
New 'Rockets' Aim to Grow the Cloud Security, Email Security and MDR Businesses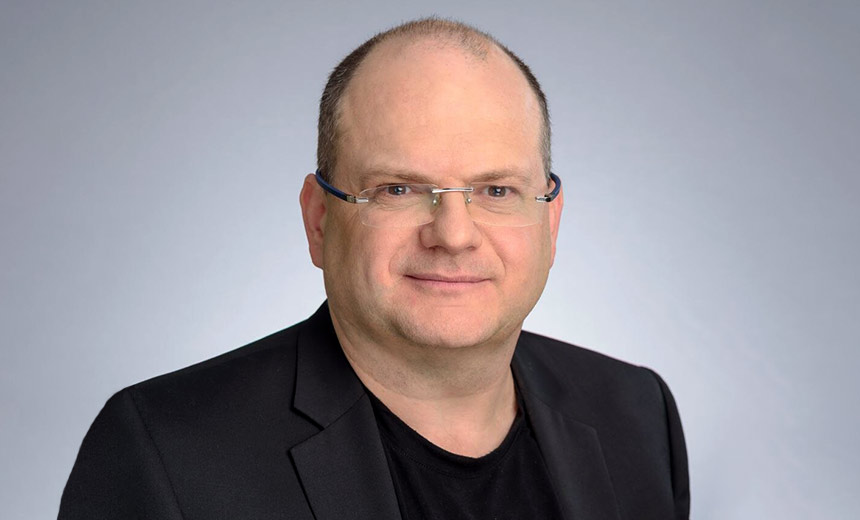 Check Point is aggressively expanding its salesforce and standing up "rockets" focused on three emerging technology areas to land more customer deals outside network security.
See Also: JavaScript and Blockchain: Technologies You Can't Ignore
The San Carlos, California-based platform security vendor plans to couple a 25% increase in its salesforce with dedicated investment around cloud security, email security and managed detection and response to win new customers and increase wallet share with existing clients, according to founder and CEO Gil Shwed. Shwed says Check Point needs to be "far more aggressive" in pursuing business opportunities.
"One of the things that's holding us back is we have very loyal customers. They like us. They stick with us," Shwed tells investors Wednesday. "But they only work with us on the firewall side, on the network security side, and we have to work really hard in order to be elevated in the organization and get to other projects in other areas."
Check Point announced in February that it would bring developers, sales and marketing personnel closer together in three key areas to become more agile and drive faster investment and growth. The first and largest rocket is for Check Point's CloudGuard business, which leverages five acquisitions the company has made in recent years and already has hundreds of employees and more than $100 million in sales.
The midsized rocket is focused on Harmony Email and leverages the company's $234 million acquisition of email security startup Avanan in August 2021, Shwed says. And the smallest rocket focuses on Check Point's nascent MDR business, which in February had just a few employees and no revenue. Shwed is looking to apply Check Point's prevention-centric approach to MDR to thwart irregularities earlier (see: Check Point: 50,000 Attempted Ransomware Attacks Target Exchange).
"I think these rockets are starting to work quite well," Shwed says. "Hopefully we'll see more results and better results later in the year from that."
To serve Check Point's longstanding network security customers, the company in January debuted the Quantum Lightspeed 250 firewall, which delivers performance of 250 gigabits per second. Check Point for the first time used Nvidia's ASIC chip in its Lightspeed product line, and in February Shwed called Nvidia "the world's most successful ASIC provider these days."
Check Point hasn't delivered too many Lightspeed firewalls yet, but Shwed says the company has major customers that are very enthusiastic about it and already has a good pipeline of orders booked. The product line hasn't had much of an impact on Check Point's revenue to date, although Shwed says the traction for Lightspeed is pretty positive.
"We get to so many environments where our competitors were, we replace the competing product, and we see that the product was activated with very, very basic rudimentary security capabilities," Shwed says. "And when we start enabling more advanced security capabilities, we find so many things that can be stopped."
Scaling Up the Salesforce
Check Point in February announced its intention to increase the size of its salesforce by 25%, and Shwed says Wednesday that the company is already halfway there and expects to hit its headcount target within two or three months. Shwed expects the larger salesforce to drive revenue in the second half of 2022 and give the company the capacity it needs heading into 2023.
Shwed says he was previously more focused on improving the productivity of individual salespeople, but now realizes that can be done in conjunction with increased investment in personnel. Increasing productivity and workforce size simultaneously leads to more overall sales capacity and provides a buffer in case one aspect doesn't go according to plan, he says.
"I've learned that I want to invest more in the business, and maybe we could have done that in the past too."
The go-to-market investments include the hiring of former Oracle and Intel marketing leader Rupal Hollenbeck in March to lead global sales and marketing operations. Shwed says he tasked Hollenbeck with extending Check Point's partnership ecosystem and relationships, tightly integrating the sales and marketing departments, and broadening the company's reach to more customers and more segments.
"We were very impressed by Rupal," Shwed says. "She has a very impressive record and clearly understands what it's like to run a large-scale organization."
Check Point has also continued hiring in other parts of the organization, most notably research and development, where Shwed says the company has already reached its year-end hiring targets. Despite the tough hiring conditions, Check Point has been more successful than anticipated at onboarding top talent, which Shwed says has resulted in higher than expected expenses for the company.
"We hired too many people, but I think it was the right thing to do," Shwed says. "We're building the right infrastructure."
Subscription Revenue Grows Double Digits
Check Point's revenue jumped to $542.7 million in the quarter that ended March 31, up 6.9% from $507.6 million the year prior. That beat Seeking Alpha's sales estimate of $535.3 million.
The company's net income dipped to $169.4 million, or $1.30 per diluted share, down 7.4% from $182.9 million, or $1.33 per diluted share, the year prior. On a non-GAAP basis, net income fell to $203.6 million, or $1.57 per diluted share, down 3.6% from $211.2 million, or $1.54 per diluted share, last year. That edged out Seeking Alpha's non-GAAP earnings estimate of $1.55 per share.
Check Point's stock is down $5.58 - 4.12% - to $129.93 per share in early afternoon trading. Earnings were released before the market opened Wednesday.
The company's software updates and maintenance revenue inched ahead to $225.2 million, up 1.9% from $220.9 million last year. Check Point's security subscriptions revenue surged to $201.6 million, up 13.6% from $177.4 million the year prior. And the company's products and licenses revenue climbed to $115.9 million, up 6% from $109.3 million last year.
The Americas accounted for 43% of Check Point's revenue in the first quarter, while Europe, the Middle East and Africa, or EMEA, delivered 44% of revenue and Asia-Pacific was responsible for the remaining 13% of revenue, says CFO and COO Tal Payne. She says Check Point was pleased by improved performance in the Americas as well as strong double-digit growth in new business bookings across all regions.
For the quarter ending June 30, Shwed says Check Point expects non-GAAP net income of $1.55 to $1.65 on earnings of between $545 million and $575 million.