Ca. County Responds to Privacy Breach
Patient Names Exposed in Public Document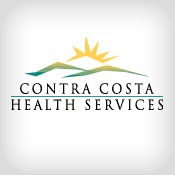 Contra Costa County, Calif., has sent out notification letters to residents whose names were referenced in a public document posted to the county's website regarding debts owed to the Health Services Department.

The notices were mailed out Dec. 2 to several thousand residents who owed the county health department money, but were relieved due to their inability to pay it.

The letter explained that the residents' "name, combined with the fact that [they] received health services from Contra Costa Health Services, is considered a technical violation of the Confidentiality of Medical Information statutes, even though no information about [their] specific medical condition was revealed."

"Protecting patient privacy and personal information is a top priority for Health Services and all of county operations," reads a release posted to the county's website.

Steps have already been taken to mitigate the situation, the county states, including:
Mailing of letters to residents on Dec. 2;
Removal of identifying information from the document;
Posting of relevant information on the Health Services and County websites; and
Notice to the media.
The disclosure came to light last week and was immediately reported to the California Department of Public Health, the statement says. According to news reports, Concord resident Lee White, 46, was looking for a friend's name on Google and discovered a PDF file called "Health Services Write-Off Report."
The report, which was generated by the county's former Office of Revenue Collection, was used to collect delinquent payments to various county departments until the office was dissolved a year ago after budget cuts.
"The purpose of the report was to allow the Board of Supervisors to authorize the discharge of accountability for certain health services accounts that were deemed uncollectible for a variety of reasons," the county's statement says.