Cyberwarfare / Nation-State Attacks , Endpoint Security , Fraud Management & Cybercrime
Britain Re-Evaluating Huawei's Role in 5G Rollout
US Sanctions Against Chinese Technology Giant May Have Forced Britain's Hand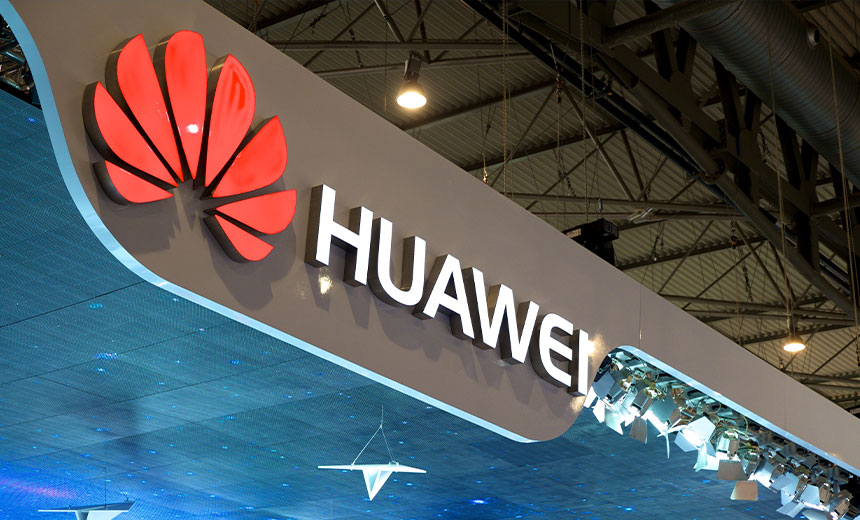 Britain is reconsidering whether Huawei's technology will be used its national 5G rollout as a result of increased White House sanctions against the Chinese telecommunications giant.
See Also: Manufacturing System Protection from Cyber Attacks
On Sunday, the U.K. government announced that it was launching a fresh review of whether to use Huawei as a 5G supplier as planned. The review is being led by the National Cyber Security Center, part of intelligence agency GCHQ.
"The security and resilience of our networks is of paramount importance," an NCSC spokesman tells Information Security Media Group. "Following the U.S. announcement of additional sanctions against Huawei, the NCSC is looking carefully at any impact they could have to the U.K.'s networks."
The NCSC's review follows the U.S. Commerce Department on May 15 announcing that foreign manufacturers using American-made components or technology would have to get its approval before being allowed to sell semiconductors to Huawei or its subsidiaries.
Huawei's U.K. operations are already monitored by the Huawei Cyber Security Evaluation Center, run by the NCSC. In early 2019, Financial Times reported that the NCSC, in a secret technical assessment prepared for government ministers, concluded that the risk of using Huawei in the nation's 5G rollout could be mitigated, if they were appropriately managed.
But it wasn't until January that Prime Minister Boris Johnson announced that Huawei gear would indeed be allowed, albeit in a "limited" fashion. He said that based on advice from the NCSC, the nation's four largest telecommunications carriers could use equipment from Huawei for up to 35% of non-sensitive parts of their 5G and gigabit-capable networks, for at least the next three years.
Huawei welcomed the decision, which came as Britain resisted U.S. pressure to block the Chinese manufacturer outright (see: Will UK's Huawei Decision Become a 5G Rollout Blueprint?).
But since then, Johnson has faced calls from a growing number of members of Parliament in his Conservative party to block all use of Huawei equipment. In March, a rebel amendment to the Telecommunications Infrastructure (Leasehold Property) Bill being debated in Parliament that would have blocked Huawei was defeated, but only by 24 votes. On Sunday, Conservative anti-Huawei lawmakers said they have amassed enough fresh support to guarantee that a future measure would pass.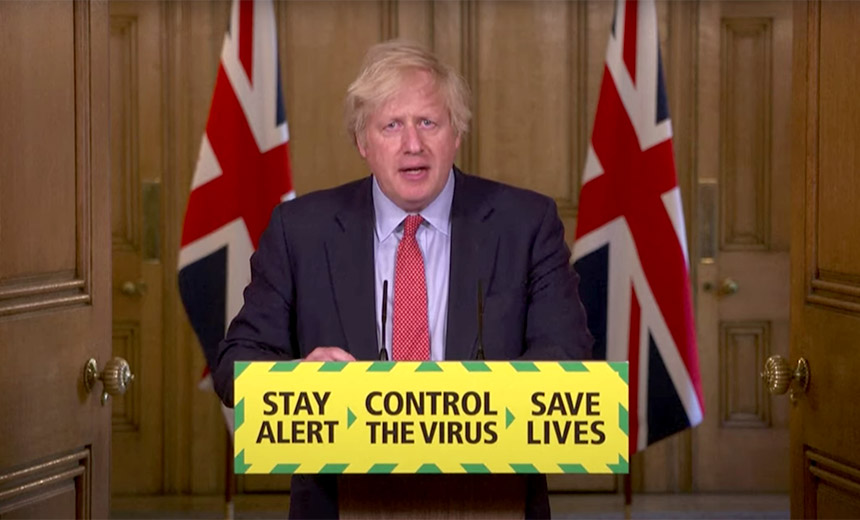 U.K. Prime Minister Boris Johnson at a May 25 press conference
The White House and some U.S. lawmakers have also urged the British government to rethink any use of Huawei-built gear (see: America Seeks 5G and Supply Chain Security).
The U.S. has continued to warn that Huawei cannot be trusted, because its equipment could be subverted by China to spy via other nations' infrastructure. Of particular concern is China's National Intelligence Law of 2017, which Beijing could use to order a company to act in a manner that might harm other nations. Some cybersecurity commentators have criticized the White House, however, for failing to separate the administration's ongoing trade war with China from what may be the legitimate national security concerns that have led the Trump administration to block the use of Huawei gear in America's 5G networks.
Huawei has continued to dismiss such criticism and maintain that it operates completely independently of the Chinese government. "Our priority remains to continue the rollout of a reliable and secure 5G networks across Britain," says Victor Zhang, a Huawei vice president. "We are happy to discuss with NCSC any concerns they may have and hope to continue the close working relationship we have enjoyed for the last 10 years."
Additional U.S. Sanctions
Due to the heightened sanctions announced earlier this month by the White House, British officials are concerned that Huawei will be forced to turn to less well-known or trusted suppliers for its semiconductors, thus putting in question the trustworthiness and reliability of its gear, the Guardian reports.
The Trump administration's move, which will take effect in September, is designed to block what the White House says is a loophole being exploited by Huawei, despite it being added to the Commerce Department's "Entity List," which is meant to restrict certain global suppliers.
"Despite the Entity List actions the department took last year, Huawei and its foreign affiliates have stepped up efforts to undermine these national security-based restrictions through an indigenization effort," said U.S. Secretary of Commerce Wilbur Ross. "However, that effort is still dependent on U.S. technologies."
The additional sanctions could have a significant short-term impact on Huawei, which is supplied in large part by Taiwan chipmaker TSMC, "since it relies on TSMC for 90% of Huawei's smartphone chips," John Feffer, director of Foreign Policy in Focus at the Institute for Policy Studies, tells Voice of America.
Beijing Announces Chipmaking Investments
Despite the additional sanctions, many security experts expect Huawei to be able to adjust, at least in the long term, aided by moves by Beijing. Indeed, immediately following the announcement of the latest U.S. government sanctions, the Chinese government announced that it would invest $2.5 billion in national chipmaking capability as it seeks to gain semiconductor independence.
Huawei remains the world's largest networking vendor, and it has also dominated the 5G space. Many telecommunications carriers have favored Huawei gear because it is less expensive than equipment built by the world's two other major 5G technology manufacturers: Sweden's Ericsson and Finland's Nokia.
Early this year, the CEOs of Britain's two largest telecommunications firms - BT and Vodafone - said they did not want to see Huawei banned. The CEO of Vodafone has also warned that blocking them from using Huawei gear could spark a two-year delay in the nation's 5G rollout (see: BT and Vodafone Reportedly Want Huawei 5G Gear).
The BBC reports that three out of Britain's four biggest telecommunications firms - Vodafone, EE and Three - had already committed to using Huawei as part of their non-core 5G network rollouts.
China critics say Huawei's low price point is part of a broader strategic move by the Chinese government to dominate the 5G marketplace. By doing so, China might be able to use the threat of withholding product or security updates as part of future trade negotiations, some experts have warned.
Britain's Uncertain Trade Future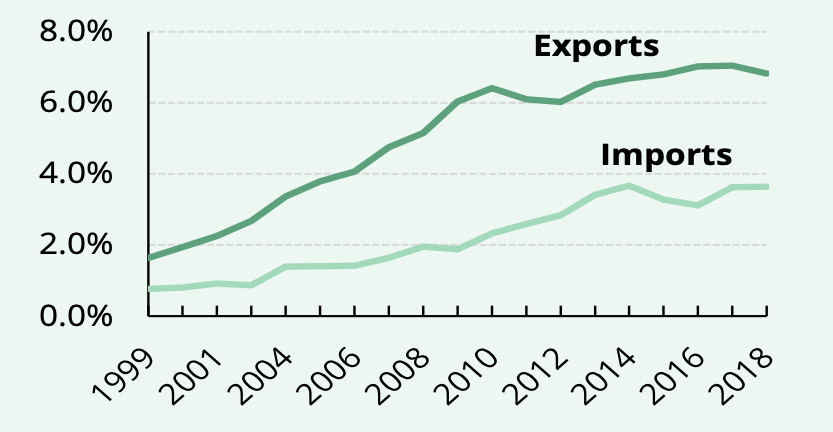 U.K. trade with China, 1999-2018 (goods and services, % total). Source: Parliament
The move by the British government to announce that the NCSC would revisit the Huawei question may presage Johnson planning to ditch the Chinese vendor. But doing so is risky because the U.K. left the EU on Jan. 31 - just three days after Johnson announced that Huawei would be allowed to have a limited role in the nation's 5G rollout.
While the terms of Britain's Brexit separation from the EU are still being negotiated, from a political standpoint, Johnson will remain wary of angering either China or the U.S. over how he handles Huawei. While the EU has historically been the U.K.'s biggest trading partner, the U.S. and China are the next largest (see: 5G Security in the Balance as Britain Navigates Brexit).