Breach May Be Tied to Tax Fraud
Secret Service Investigating Theft of Patient Information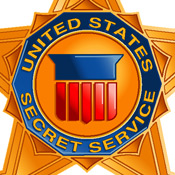 A Georgia hospital has informed 7,500 patients that they may have been affected by a breach incident involving the theft of personal information that could have been used to commit federal income tax fraud.

The U.S. Secret Service recently informed DeKalb Medical about the theft of patient information for some of those treated at DeKalb Medical Hillandale hospital in Lithonia, Ga., between July and October 2010. The Secret Service is conducting a criminal investigation of the theft, which it says appears to be connected to similar crimes in Georgia and Alabama "in which the stolen information may have been used to file fraudulent tax returns with the Internal Revenue Sevice for individuals between the ages of 17 and 20," according to a statement from DeKalb Medical.

DeKalb Medical said that it's cooperating with the Secret Service investigation, conducting an internal investigation "and is implementing an action plan designed to reinforce hospital security safeguards and procedures." The delivery system, with owns three hospitals, is offering the patients who may have been affected by the theft free credit monitoring and identity theft counseling.

A spokesman for DeKalb Medical declined to discuss additional details because the matter is under investigation. DeKalb Medical Hillandale's website describes it as a "planned digital hospital" that was "engineered from the blueprint phase to make patient information electronically available across the entire campus instantly, anytime, anywhere."