Breach Hits French Telecom Operator
Personal Data on 800,000 Customers Exposed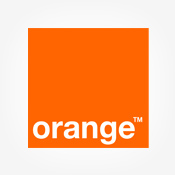 French telecom operator Orange is reporting that personal data on about 800,000 of its Internet customers was compromised after hackers gained access to the client section of the orange.fr website.
See Also: Fireside Chat | Zero Tolerance: Controlling The Landscape Where You'll Meet Your Adversaries
The incident affected 3 percent of Orange's customers, a company spokesperson told Information Security Media Group. Other media reports say Orange revealed that 800,000 accounts were breached.
Once the compromise was discovered, the "My Account" page was closed and technical measures were immediately taken to stop the attack, the spokesperson says. Information exposed includes names; mailing addresses; e-mail addresses; account IDs, which are not usable because certain numbers were "masked or truncated;" and telephone numbers, the spokesperson says. The hackers did not access passwords.
"Theft of this type of data mainly serves to feed 'phishing' activities, and we ask our customers to remain vigilant and to never provide personal data over e-mail or click on links in e-mails that may be untrustworthy," the Orange spokesperson says.
Orange is notifying affected customers about the incident and is establishing a dedicated support line for those who may have questions about the breach.