Will Sony Settle Cyber-Attack Lawsuit?
Beleaguered Studio Still Beset by Legal Costs, PR Damage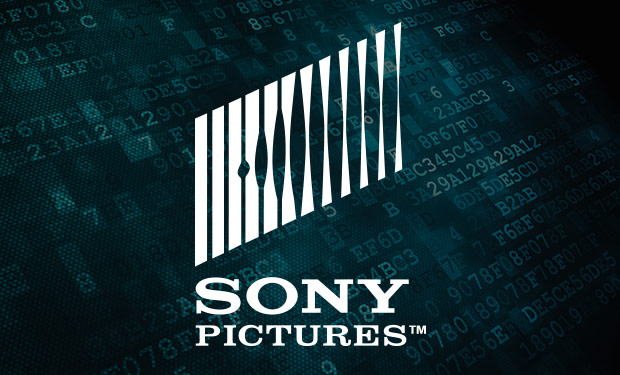 Did Sony underspend on information security, thus contributing to the success of the devastating hack attack against it, which came to light in November 2014? (See Sony Pictures Cyber-Attack Timeline.) And can a business be held legally accountable by employees for their employer's information security shortcomings?
See Also: Fog of War | How the Ukraine Conflict Transformed the Cyber Threat Landscape
Those questions are central to a lawsuit filed by Michael Corona and eight other former Sony employees in the wake of what plaintiffs rightly dub a data breach "epic nightmare, much better suited to a cinematic thriller than to real life." Their suit accuses Sony of having failed to put an effective information security program in place, despite having previously suffered repeated, serious attacks.
An epic nightmare, much better suited to a cinematic thriller than to real life.
"Sony failed to secure its computer systems, servers and databases, despite weaknesses that it has known about for years," the lawsuit alleges, citing in part a September 2014 audit by PricewatershouseCoopers, which found that Sony's information security and monitoring practices fell below "prudent industry standards."
The lawsuit further alleges that nearly 100 terabytes of data was stolen, including 47,000 Social Security numbers and personally identifiable information for at least 15,000 current and former employees, some of whom had not worked for the studio since 1955. As a result, breach victims "face ongoing future vulnerability to identity theft, medical theft, tax fraud, and financial theft," the lawsuit plaintiffs allege. "In fact, plaintiffs' PII has already been traded on black market websites and used by identity thieves."
Lawsuit Ruling
Sony asked a court to dismiss the suit, and U.S. District Judge R. Gary Klausner this week did dismiss some parts, including allegations of breach of contract and that Sony failed to notify breach victims in a timely manner.
But in a setback for Sony, the judge ruled that other parts of the lawsuit can proceed, although he has yet to rule on the merits of these claims, including plaintiffs' allegation that Sony "made a business decision to accept the risk of losses associated with being hacked." The federal judge also agreed with the former employees' allegation that "to receive compensation and employment benefits, they were required to provide their PII to Sony." While many data breach lawsuits get dismissed on the grounds that the breach did not cause any economic harm to people whose information was stolen, Klausner said that by requiring employees' PII, Sony created a "special relationship that provides an exception to the economic loss doctrine."
Michael Sobol, an attorney for the plaintiffs, told the BBC, "We are pleased that the court has properly recognized the harm to Sony's employees."
A spokeswoman for Sony Pictures Entertainment did not immediately respond to a request for comment on the ruling.
In the wake of the 2014 attack, at least nine other lawsuits were filed against Sony by individual former employees. Like the Corona suit, all of these lawsuits seek class-action status, meaning they would include all current and former employees who were affected by the cyber-attack.
Wiper Malware Attack
To recap: Sony suffered a devastating wiper malware attack in November 2014, ostensibly designed to punish the company for releasing "The Interview," a satiric film starring James Franco and Seth Rogan that featured the fictional death of North Korean leader Kim Jong-un (see Sony Hacking Is a Hollywood Blockbuster).
But before the attackers unleashed their wiper malware and began erasing Sony hard drives and bricking laptops, they penetrated Sony's network and stolen tens of terabytes of data, including copies of unreleased movies and the script for the upcoming James Bond film "Spectre," as well as numerous private email exchanges, all of which the attackers began leaking (see Sony Breach Response: Legal Threats).
Sony, in a December 2014 breach notification filed with California state authorities, reported that the breach appeared to compromise current and former employees' names, addresses, Social Security numbers, driver's licenses and passport numbers, corporate credit card information, usernames and passwords, and salaries. Sony also warned that individuals' "HIPAA-protected health information" may have been exposed, including medical diagnoses, dates of birth, health plan identification numbers, and personal and health-related information.
As noted in Corona's lawsuit, large amounts of this information were leaked to the Internet by attackers and likely remain in circulation.
Lawsuit Resolution: Unclear
What will happen next in the Sony class-action lawsuit saga, of course, is not clear. But based on past breach-related lawsuits, it's likely that unless the lawsuit gets dismissed, Sony will ultimately settle, rather than risk a jury trial and ruling that might give breach victims more rights (see Why So Many Data Breach Lawsuits Fail).
If Sony did make a business decision to underspend on security, it was a costly move. In February, Sony said in an earnings report that it expected to spend $35 million in cleanup costs through the end of its fiscal year in March, largely related to restoring the company's "financial and IT systems." But as the multiple lawsuits highlight, Sony faces continuing legal costs, as well as the risk that it will eventually have to pay damages or settlements.
But any such settlement likely would not happen soon. Indeed, Sony only settled a lawsuit filed in the wake of its April 2011 breach - a year in which the company fell victim to more than a dozen breaches - in June 2014. That breach exposed personal information for 77 million users of the Sony PlayStation Network and Qriocity services (see Sony Settles Data Breach Lawsuit).
By that timeline, the lawsuits stemming from the 2014 Sony cyber-attack may not be resolved until at least 2017.