Fraud Management & Cybercrime , Legislation & Litigation , Standards, Regulations & Compliance
'Soviet Tactics': Russia Tries Prisoner Swap for Hacker
Moscow Reportedly Seeks Leverage as Counter-Extradition Attempts Keep Failing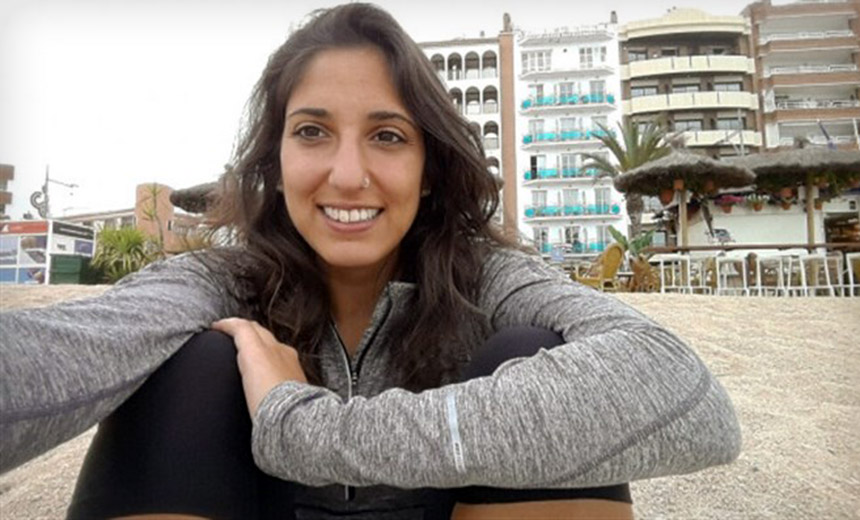 What's the best way to spring your citizens from foreign jail if they've been detained on hacking charges?
See Also: Forrester Wave™ IaaS Platform Native Security Report
That's a question that continues to plague Russia, as citizens get arrested abroad on computer crime charges, typically at the request of the U.S. government. Subsequently, the U.S. Department of Justice formally seeks the suspect's extradition to put them on trial in an American courtroom.
"Russia uses every tool at its disposal. ... It can sometimes seem like a throwback to the Soviet era in terms of the tactics."
Take the case of Aleksey Burkov, 29, an IT specialist who was arrested in Israel in 2015 on an Interpol arrest warrant. He's been charged with participating in a $20 million scheme involving 150,000 Americans' payment card details, The Times of Israel reports. Last week, Israeli Justice Minister Amir Ohana signed an order for Burkov to be extradited to the U.S.
Russia has never extradited one of its citizens to face computer crime charges abroad. Instead, accused Russian hackers tend to get detained when they travel outside the country (see: Hackers' Vacation Plans in Disarray After Prague Arrest). Burkov, for example, reportedly posted a photo of himself in Thailand, bringing him to the attention of U.S. authorities, before he traveled to Egypt and was detained at a border crossing into Israel.
Political Theater
Since at least 2017, Russia has sought to free citizens arrested abroad on computer crime charges by charging them with a lesser crime and filing a competing extradition claim, as I've previously reported (see: Russia's Accused Hacker Repeat Play: Extradition Tug of War). Typically this gets accompanied by a big dose of political theater, with Mother Russia decrying America's politically motivated pursuit of its innocents abroad.
Or the U.S. government may skip the international arrest warrant and pursue "informal extradition," aka kidnapping.
In 2014, for example, the U.S. Secret Service, which investigates card fraud, grabbed Russian hacker Roman Seleznev, aka Track2, while he was vacationing in the Maldives and brought him back to America. Seleznev pleaded not guilty, but in 2017 was convicted of running a massive malware scheme. He then admitted guilt, but his contrition came too late, and he was slammed with a 27-year prison sentence (see: Russian Receives Record-Setting US Hacking Sentence).
Two other Russian hackers who worked with Seleznev, meanwhile, pleaded guilty to U.S. Secret Service charges filed against them and received much lighter sentences - respectively six and three and a half years in prison, Israeli newspaper Haaretz reports.
The U.S. Department of Justice declined to comment on those cases.
Other nations also pursue crime cases against Russian nationals. For example, France and the U.S. have been engaged in a tug-of-war over one suspect (see Greece Will Send Russian Cybercrime Suspect to France).
Moscow's Counter-Extradition Strategy Fails
Regardless of whether Russian hacking suspects get formally or informally extradited to the U.S. or another country, so far the result has been the same: Jail time.
In other words, while Moscow's counter-extradition strategy might make for good PR, thus far it's done nothing to keep their citizens from ending up serving time in the U.S.
The same has happened in the case of Burkov, who's an alleged accomplice of Seleznev.
An August 2015 U.S. indictment in Virginia federal court charged Burkov with numerous offenses as part of the alleged $20 million payment card fraud scheme, including hacking, fraud, identity theft and money laundering, Israeli news media has reported. Some Israeli media reports have also suggested that Burkov might also have ties with Russian intelligence, which he denies.
The U.S. Department of Justice declined to comment about the indictment against Burkov, which appears to remain sealed. The U.S. Secret Service did not immediately respond to a request for comment. Most likely, details of the charges came to light via the U.S. extradition request filed with the Israeli government.
Haaretz reports that the U.S. Secret Service provided Israeli law enforcement agencies with evidence tying Burkov to the Russian-speaking Ukrainian Ruslan Yeliseyev, who was arrested when vacationing in Israel in 2016 and later extradited to the United States. In August 2018, Yeliseyev, then age 42, reached a plea deal with U.S. prosecutors, in which he admitted to hacking more than 40,000 computers and trafficking in more than 62,000 stolen credit cards. He received a six-year prison sentence.
Unraveling that scheme was tied to the arrest of Dmitry Fomichev, a Russian who emigrated to the U.S. in 2003 and married an American citizen, Haaretz reports. Fomichev was arrested for serving as a member of Cardplanet - surely a riff on the infamous CarderPlanet - cybercrime forum, after which he began cooperating with prosecutors, including turning over two years' worth of online conversations with collaborators, Haaretz reports.
The U.S. has also accused Burkov of running three cybercrime forums that trafficked in payment card data: Direct Connection, Card Planet LLC - reached via cardplanet.cc -and Cyber Crime, Haaretz reports.
Israeli Citizen Sentenced for Drug Smuggling
After the U.S. filed an extradition request for Burkov, Moscow filed a competing one, alleging that he committed fraud on Russian soil and should thus be tried at home.
Four years later, however, Russian authorities appear to have upped the ante by switching to coercion, via the April arrest of Naama Issachar, 26, while she was returning from India to Israel after a yoga retreat. While the Israeli-American was switching planes in Moscow, Russian authorities found 10 grams of marijuana in her bag and charged her with drug possession. Later, they increased the charges to drug smuggling. She's been sentenced to serve seven and a half years in prison.
At some point, Moscow appears to have seized on the potential release of Issachar as a bargaining chip in the Burkov case.
To prevent its citizens from being extradited to stand trial in foreign countries, "Russia uses every tool at its disposal, including these more coercive steps," Chris Painter, who formerly served as the State Department's top cybersecurity official under President Obama, tells the Wall Street Journal. "It can sometimes seem like a throwback to the Soviet era in terms of the tactics they are using."
Israeli Prime Minister Benjamin Netanyahu has officially asked Russian President Vladimir Putin to pardon Issachar, a U.S.-born Israeli citizen. Putin reportedly said he would consider it. Netanyahu has said, however, that under no circumstances would he swap the Russian hacking suspect for Issachar, which is what it appears Russia had in mind.
Burkov's Next Stop: US
Burkov's extradition, meanwhile, was stayed last week after Issachar's family appealed the justice minister's decision to extradite Burkov. Issachar's family wanted to see the Russian suspect either be extradited back to Russia, or to not be extradited to the U.S. until Issachar gets freed. But on Tuesday, the family withdrew its request, saying that the Israeli government said that doing so would give it greater leverage in its discussions with Moscow, media network Israel National News reported.
As a result, the extradition - and thus an American court date for Burkov - looks set to go ahead. When Burkov appears before a U.S. judge, he'll of course have the choice to enter a not-guilty or a guilty plea. Given that he's an alleged accomplice of Seleznev, however, and that the evidence against Seleznev led to him being convicted of hacking and receiving a nearly three-decade prison sentence, Burkov must obviously carefully consider his next moves.
Whatever Burkov's choice, he can count on the Russian government once again not having been successful at ensuring that one of its citizens, arrested abroad on computer crime charges, misses his day in court.
***
Update: On Nov. 12, the Justice Department unsealed its indictment against Bukov, following his extradition from Israel to the U.S.