Governance & Risk Management , Incident & Breach Response , Managed Detection & Response (MDR)
RSA Conference Day One: Building Conversations
Week-Long Event Kicks off with Exclusive Video Interviews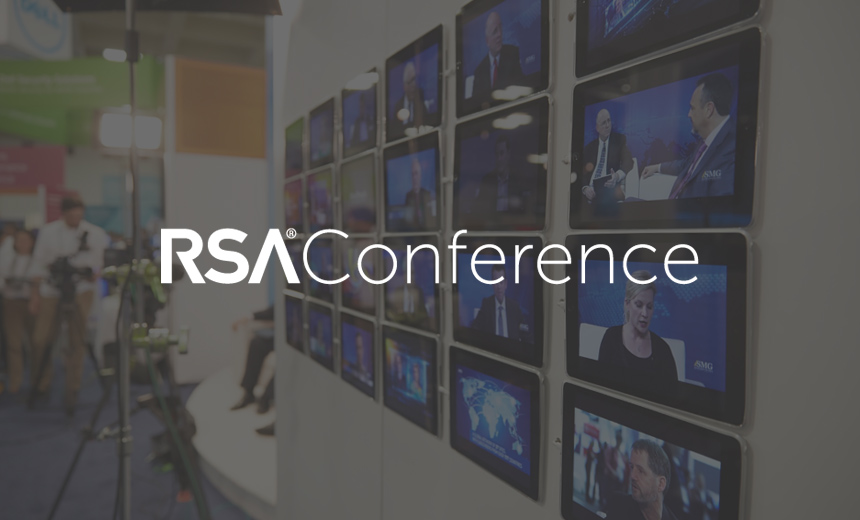 And on Sunday I awoke in San Francisco, walked downtown and saw RSA Conference 2017 being built.
See Also: Live Webinar | Breaking Down Security Challenges so Your Day Doesn't Start at 3pm
Literally, being constructed.
"To me, this is what RSA Conference is about - the deep one-on-one conversations you just can't have elsewhere."
At the Moscone Center - home base to RSAC2017 this week - the south hall is in year two of a three-year renovation project, and so there is staging and barriers all around the building exterior. Across the street, in the north and west halls, registration was underway, and one couldn't help but see familiar faces on the way in or out. My first encounter was with Vinayak Godse, head of the Data Security Council of India, who'd just arrived in the U.S.
And then just down Howard Street from the Moscone, at a venue called the TechShop, stage hands were building what I've got to say is the most impressive studio yet for us at Information Security Media Group to stage our 2017 slate of exclusive video interviews.
To me, this is what the RSA Conference is about - the deep one-on-one conversations you just can't have elsewhere. I mean, the expo is a great place to network and get exposed to emerging technologies. The keynotes are engaging. The individual sessions are always educational and timely. But when you can coax into your private studio a true "who's who" of the information security community - people such as FireEye's Kevin Mandia, former RSA Executive Chair Art Coviello and Gartner's Avivah Litan - and engage them in candid, unscripted conversations about nation-state threats, information sharing and the convergence of fraud and security ... to me that's the true value of RSA Conference.
Exclusive Video Interview
And, man, has ISMG got a slate of interviews for you.
The recordings start today, but the week's video schedule is still being finalized. As of now, we have about 35 videos on the docket. And truly we're talking about the A-Z of information security thought leaders, from CrowdStrike co-founder Dmitri Alperovitch to ZixCorp CEO David Wagner, with a stop in the middle to discuss homeland security with U.S. Rep. Michael McCaul.
I'm joined by executive editors Tracy Kitten and Mathew Schwartz to conduct these interviews, and we each have worked hard to entice an outspoken group of speakers to sit down with us for these one-on-ones - not just quick sound bites recorded on the expo floor with a hand-held camera, but true sit-down, face-to-face thoughtful conversations. We've carefully selected our questions as well as our subjects.
I'm particularly excited to speak with Coviello, who's now been retired from RSA (the security vendor - not the conference) for two years and has emerged as a particularly outspoken advocate for public and private sector entities to bridge their communication gaps. We will discuss the security threats that concern him most, as well as the up-and-coming technologies that encourage him as a venture capitalist.
I'm also pleased to sit down again with Gartner's Litan, who's just back from a trip to Israel. We're going to discuss the companies she visited, the security controls she witnessed and the merits of the new cybersecurity posture called "offensive defense."
Then there is Dan Holden, a highly regarded researcher and network security expert who recently has taken on a new role as CTO and intelligence director for the Retail Cyber Intelligence Sharing Center. We will discuss the unique cybersecurity challenges faced by the retail sector, which has seen more than its fair share of high-profile breaches.
And this is just day one. Stay tuned for 30-something other video interviews we have scheduled through the remainder of the week.
Follow RSA Coverage
You can see the interviews and follow our event coverage throughout the week at our special page dedicated to RSA Conference 2017.
In addition to Tracy, Mat and me, ISMG is in full force at the event, with CEO Sanjay Kalra and GM Mike D'Agostino on site to meet with clients. And we are joined by the senior-most members of our sales team, as well as our marketing director and key managers from our events group.
When we aren't in the video studio or on the conference floor, we will be at our two media suites at the nearby W hotel, conducting audio interviews, discussing our 2017 line of Fraud and Breach Prevention Summits and renewing friendships with trusted advisers.
Follow our RSA coverage, please. Respond with comments and questions and if there's a specific thought leader you want to see invited into our studio - drop me a line; let me know. Tell me what you most want to hear from these individuals.
We have said for years now: "This is the year that cybersecurity goes mainstream." And, y'know, from the ransomware attacks of 2016 to the DNC breach and the suggestion that Russia played a role in influence the 2016 election, we're there.
Which is why I'm glad to be here, at RSA Conference 2017.
Let the conversations begin!
Additional Summit Insight:
Hear from more industry influencers, earn CPE credits, and network with leaders of technology at our global events. Learn more at our Fraud & Breach Prevention Events site.