Fraud Management & Cybercrime , Governance & Risk Management , Insider Threat
JFK, Nixon, Alexander ... Snowden
Oliver Stone's Latest Film Depicts Snowden as an Action Hero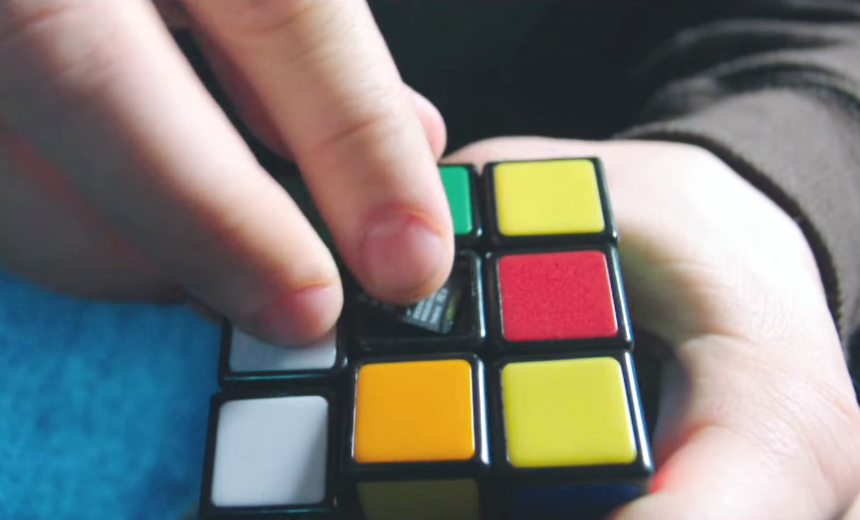 A preview of director Oliver Stone's upcoming film "Snowden" portrays former National Security Agency contractor Edward Snowden as a gung-ho action hero - a cunning insider and a clever operative.
See Also: Live Webinar | Improve Cloud Threat Detection and Response using the MITRE ATT&CK Framework
Snowden illicitly downloaded hundreds of thousands of top secret documents while working as a contract systems administrator at an NSA facility in Hawaii in 2013. The files he accessed without authorization documented numerous NSA global surveillance programs, including those in which U.S. intelligence agencies spied on American citizens (see New Snowden Leak Details NSA Collection Program).
In the movie trailer released this past week, Snowden - portrayed by Joseph Gordon-Levitt - is seen downloading classified information onto an SD card, which he then hides in a Rubik's Cube. Exiting the NSA facility, Snowden tosses the Rubik's Cube to a security guard moments before he enters an airport-like scanning machine. As he's scanned, Snowden nervously glances at the security guard who's playing with the puzzle. Moments later, we see Snowden, a smirk on his face, toying with the Rubik's Cube as he walks away.
For two minutes and thirty nine seconds, everybody at NSA just stopped working. https://t.co/OLjCV6wkGp

— Edward Snowden (@Snowden) April 27, 2016
True to life? Doubtful. Successful insiders, though intelligent, don't necessarily go Hollywood to stealthily remove stolen documents.
What Really Happened
Reports from 2013 say Snowden used a thumb drive, not a chip in a Rubik's Cube, to sneak out the pilfered files. Speaking July 18, 2013, at the Aspen Security Conference, Keith Alexander, who was then NSA director, said Snowden downloaded the classified materials as a contract systems administrator who ran a SharePoint account at NSA. Snowden was employed by Booz Allen Hamilton at the time. "As a system administrator, he also had access to thumb drives and other tools," Alexander said. "So, what we had is a person who was given the responsibility and the trust to do this job, betrayed that responsibility and trust and took this data."
The Rubik's Cube did play into the Snowden saga. When in Moscow, where he escaped to evade American agents seeking his arrests, Snowden reportedly held a Rubik's Cube so journalists he was meeting could identify him.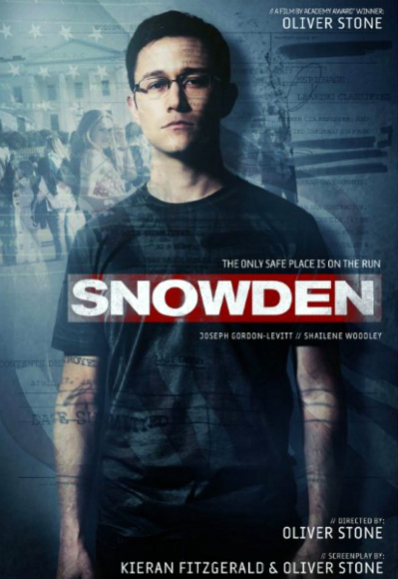 Poster for 'Snowden' starring Joseph Gordon-Levitt
Unlike the Oscar-winning documentary "Citizenfour," which portrayed Snowden as a courageous, conscientious whistleblower, Stone's upcoming film appears to portray Snowden more like Robert Ludlum's fictitious foreign service agent Jason Bourne than Pentagon Papers whistleblower Daniel Ellsberg.
In the preview, Snowden is shown as a zealous Special Forces recruit scurrying through an obstacle course, where he severely injures his legs. Still wanting to serve his country, Snowden is shown taking a CIA entrance examination, a five-hour test he completes in 38 minutes. "What should I do now?" Snowden asks the CIA recruiter. "Whatever you want," the recruiter responds.
A Tech-Noir Action Thriller
Stone's vision of Snowden on the run includes standard action-flick scenes, explosions, chases, snarling German shepherds as well as the obligatory bedroom scene in which a laptop camera is focused on the couple, suggesting someone is spying on their lovemaking. Technology showcased seems more futuristic - reminiscent to the interfaces seen in the tech-noir action mystery-thriller "Minority Report" than what's offered today. The trailer features an animated collage of images of ordinary citizens - an obvious reference to the violation of individuals' privacy rights - that represent results from a Google search.
Like "Citizenfour," the film "Snowden" likely will win more adherents for Snowden whether or not the former NSA insider deserves it.