Why Is Akamai an Appealing M&A Target for Private Equity?
Akamai's Big Bets Around Security Compensate for a Struggling Content Delivery Unit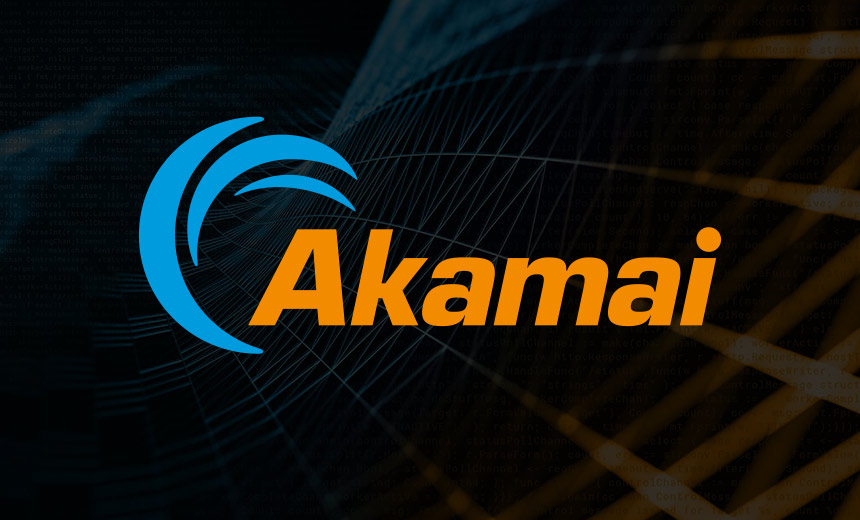 The steady barrage of acquisition reports around publicly traded digital experience vendor Akamai has intensified in recent weeks.
See Also: Fog of War | How the Ukraine Conflict Transformed the Cyber Threat Landscape
The latest salvo landed Monday when StreetInsider reported that the Boston-area intelligent edge platform provider held talks with a private equity firm about a potential takeover. The same private equity firm - which isn't identified by StreetInsider - spoke with banks over the summer to secure the financing needed to make a formal bid for Akamai. It's unclear if Akamai is open to being taken private, StreetInsider says.
Wall Street has reacted favorably to the report, and Akamai's stock has gone up $3.52, or 4.38%, to $83.84 per share Monday afternoon, which is the highest the company's stock has traded since Sept. 20. Akamai didn't immediately respond to Information Security Media Group's request for comment.
How We Got Here
The acquisition rumors around Akamai began swirling in May after the company's stock nose-dived due to the company missing analyst expectations for both sales and profitability in the first quarter of 2022 and lowering its revenue and net income outlook for the entire year. Even with Monday's rally, Akamai stock is trading more than 32% below its peak of $123.92 on April 20.
On May 19, Seeking Alpha reported that an unidentified buyer might be interested in acquiring Akamai. Then on July 21, StreetInsider reported that a private equity firm was in talks to secure financing for a potential offer for Akamai and speculated that activist investment firm Elliott Management might be interested. And just last week, Seeking Alpha said Akamai is nearing a deal with the suitor that previously had interest.
Analysts expect Akamai shareholders would receive a healthy premium from a take-private offer. Truist analyst Greg Miller said Monday that Akamai could be worth more than $150 per share, while Cowen analyst Michael Elias said in July that the company could deliver an attractive internal rate of return of 20% at the price of $130 per share. A $150 per share bid would value Akamai at $24.14 billion.
"Akamai has been the subject of M&A speculation in the past thus we are not surprised by today's report," Elias wrote July 21. "However, we do believe today's report provides more specifics than prior reports have, suggesting that there may be more credence to this most recent round of speculation."
Akamai is the sixth-longest publicly traded company in all of cybersecurity, behind only mainstays such as NortonLifeLock, Check Point and Trend Micro. But after nearly 23 years on the Nasdaq stock exchange, Akamai's time as a public company could soon be coming to an end.
A Tale of Three Business Units
Akamai has three business units, and each has a dramatically different growth profile. The company's security revenue grew by 26% in 2021 to $1.33 billion and is up an additional 20% in the first half of 2022 to $762.2 million. Akamai has made aggressive moves around security since early 2021, buying microsegmentation firm Guardicore for $600 million and IoT security firm Inverse for $17.1 million (see: Akamai, Cloudflare, Imperva Top App & API Defense Gartner MQ).
The company's newly created compute division has enjoyed even more dramatic success in the first half of 2022, with revenue skyrocketing by 54% to $183.9 million. Akamai's compute division consists of long-standing edge application and net storage capabilities as well as Amazon Web Services cloud computing alternative Linode, which the company acquired for $900 million in February.
Conversely, Akamai's largest business unit, which is focused on the company's content delivery network practice, continues to struggle, with sales tumbling 8% in the first half of 2022 to $860.8 million.
What Will the Future Hold?
Akamai hasn't been shy about flexing its muscles in the cybersecurity arena, dating all the way back to the company's January 2019 acquisition of customer identity and access management provider Janrain for $123.6 million.
Just this past month, Forrester recognized Akamai for having the strongest current offering around web application firewalls while Gartner ranked Akamai as the top vendor for both execution ability and completeness of vision around web application and API protection. Forester also recognized Akamai in 2022 for having the strongest microsegmentation offering as well as a leading bot management product.
And unlike all but a handful of publicly traded security vendors such as Check Point Software, Fortinet and KnowBe4, Akamai is consistently profitable, ringing in net income of $248.7 million, or $1.47 per diluted share, in the first half of 2022. While impressive, that's down 23.5% from $312.2 million, or $1.88 per diluted share, in the first six months of 2021, due in part to the Guardicore and Linode deals.
"A takeover of Akamai would be a worthy prize for a tech-focused private equity firm, which may be able to strip out costs to increase profits and improve efficiencies to grow revenue faster, especially in web security," StreetInsider wrote Monday.
But will the continued smoke around a potential Akamai acquisition eventually result in the fire of a consummated deal? Only time will tell.