Internet Archive Seeks Emergency Backup - in Canada
Founder Fears Effects of Donald Trump's Presidency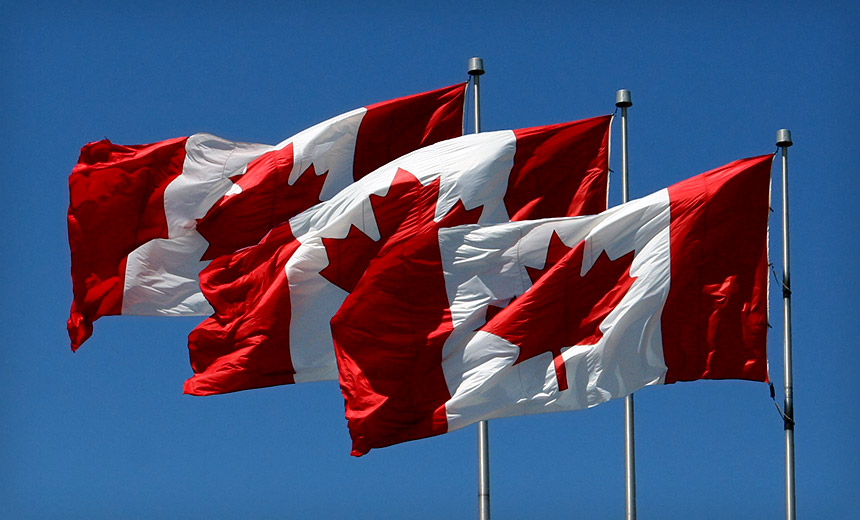 The surprise election of Donald Trump as the 45th U.S. president is still sinking in for his supporters, opponents and the rest of the world. Over the next four years, Trump's administration will have vast influence over privacy, surveillance and data security. Fearing the worst, the Internet Archive, a nonprofit organization based in San Francisco, has started a fundraising campaign to set up a replica of its archive in Canada.
See Also: Ransomware Demystified: What Security Analysts Need to Know
Since launching in 1996, the Internet Archive has amassed one of the largest digital archives of publications, movies, software and books. It also runs the Wayback Machine, which saves 300 million web pages per week; it's one of the few services that index screenshots of web pages for posterity. Brewster Kahle, the internet entrepreneur who started the archive, envisioned the project as a way to partially preserve the ever-morphing web.
"At the Internet Archive, we are fighting to protect our readers' privacy in the digital world."
But Kahle believes that the Internet Archive may be threatened by Trump, particularly if he loosens libel laws, giving people greater power to force the removal of material online that they don't like. Accordingly, the Internet Archive is seeking donations to replicate its 20-petabyte archive on Canadian soil in a move that he believes would help shield it from U.S. government influence.
The election was "a firm reminder that institutions like ours, built for the long term, need to design for change," Kahle writes in a blog post.
There's historical precedent for libraries disappearing, Kahle notes, citing Egypt's Library of Alexandria, which was lost to fire in a period of war.
The project to establish a repository called the Internet Archive of Canada would cost millions, he says, but allow the archive to withstand the uncertain political future in the U.S. "For us, it means keeping our cultural materials safe, private and perpetually accessible," he adds. "It means preparing for a web that may face greater restrictions. It means serving patrons in a world in which government surveillance is not going away; indeed it looks like it will increase."
The Ephemeral Web
Presumably, the Internet Archive has backups in place. But war and natural disasters aside, Kahle says deeper, intentional actions have previously affected libraries, citing in particular "legal regimes" and "institutional failure."
"Throughout history, libraries have fought against terrible violations of privacy - where people have been rounded up simply for what they read," he writes. "At the Internet Archive, we are fighting to protect our readers' privacy in the digital world."
Never before have humans had so much access to information than through the capabilities of the internet. And never before have governments, spies, cybercriminals and others been able to exploit it for profit, surveillance and influence. This year's presidential election showed that that real battleground was the internet, where the lines between fact and fiction were always open for debate.
Fake News Surges
One hallmark of the recent U.S. presidential election was that policy discussions faded into the background as Russian hackers essentially fed news cycles with steady streams of confidential emails that largely amounted to inconsequential fluff. Although hard to quantify, the influence of fake or questionable material presented as legitimate news undeniably tilted perceptions, and is now prompting soul-searching by the likes of Facebook and Google over how to reengineer their systems to avoid them being used for gross manipulation of the public.
That's one reason why the Internet Archive's Wayback Machine is so important: it captures what's been on the web, before it has been modified or disappears. I've used it countless times as a journalist. While its snapshots are often too infrequent for my liking, it's often still an indispensable research tool.
Change is Constant
The internet is in a constant state of revision, from vanishing tweets to slight word changes in corporate blog posts. I've long since learned to compulsively make PDFs of web pages that even have a hint of controversy since - in a blink - they're destined to vanish. Thus there's great value in having a reliable repository for showing just how something appeared online at a certain point in time.
Now, Kahle is preparing for a dark future that hopefully will not come to pass: widespread censorship or restrictions on access to information within the United States. This is not uncommon in other parts of the world, and one needs to look no further than at the long list of authoritarian regimes that closely monitor what content is viewed and transmitted on their domestic internet.
Kahle's worries may seem extreme or perhaps even unfounded, given America's history. But from a technology standpoint, his plan is well-grounded in common sense and well-tested IT maxims: Back up frequently, and keep those backups in different places, to guard against unexpected events. Because who knows what the future holds?