Infosecurity Europe: It's Time for Answers
Event to Showcase Region's Response to Global Challenges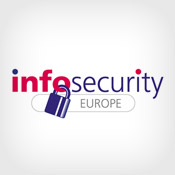 We talk increasingly about what we have in common around the world - global risks, threats and the challenge of growing an effective cybersecurity workforce.
See Also: Live Webinar | Breaking Down Security Challenges so Your Day Doesn't Start at 3pm
But what are some of the unique characteristics and solutions within individual marketplaces? That's a question I hope to answer this week in London.
If you find yourself at the conference, even for a day, please find me and introduce yourself.
I'm in the UK for the Infosecurity Europe conference, an event that will attract an estimated 350 exhibitors and 12,500 attendees to discuss topics ranging from application security and business continuity to governance and mobility.
It's a week when like-minded professionals will come together to see what they have in common. But I'm here more, on behalf of Information Security Media Group, to see what sets the UK and Europe apart from other global regions.
Gauging by recent headlines, there are some curious storylines developing:
Security Threats - We reported last fall about the Eurograbber, an advanced banking Trojan that not only takes over accounts, but in doing so is able to defeat two-factor authentication techniques using mobile devices. In 2012 alone, Eurograbber was blamed for stealing more than 36 million Euro from 30,000 retail and corporate bank accounts. How has this Trojan and its brethren evolved in 2013?
Stiff Penalties - As my colleague Marianne Kolbasuk McGee has detailed in a series of articles, the UK's Information Commissioner's Office has been aggressive about punishing organizations whose security breaches lead to privacy violations. Among the fines: £325,000 ($508,000) for a 2010 incident involving the sale on the Internet of hard drives containing sensitive health information on tens of thousands of individuals. Does this pace of eye-opening fines continue?
Regulatory Shift - Not only are the threats and penalties evolving, but so is the regulatory landscape. In the UK, the former Financial Services Authority has split into two new agencies - the Financial Conduct Authority and the Prudential Regulatory Authority - and banking institutions are awaiting new cybersecurity guidelines. In fact, I recently worked with vendor Aveksa and the FS-ISAC on a new webinar dedicated solely to UK Cybersecurity: Preparing for New Guidance. Everyone in financial services is eager to see what new cybersecurity regulation might emerge.
So, that's my context as I've just arrived in London, eager to attend the Infosecurity event. I've got three packed days ahead of me, meeting with practitioners, thought-leaders and security vendors to learn more about the qualities that make the UK and Europe stand out in the global marketplace.
If you find yourself at the conference, even for a day, please find me and introduce yourself. I'd like to hear your take, too. What are the challenges and solutions you're seeing, and how can ISMG's global media sites help shed new light on these topics?
The security questions are easy - any novice pro can rattle off the basic challenges of cloud, mobile and nation-state attacks. Finding unique answers is the trick, and that's what I hope will emerge from this event.
Additional Summit Insight:
Hear from more industry influencers, earn CPE credits, and network with leaders of technology at our global events. Learn more at our Fraud & Breach Prevention Events site.