Next-Generation Technologies & Secure Development , Threat Detection , Threat Hunting
Closing the Gap in Threat Visibility
The Technologies You Need to See Into Those Dark Corners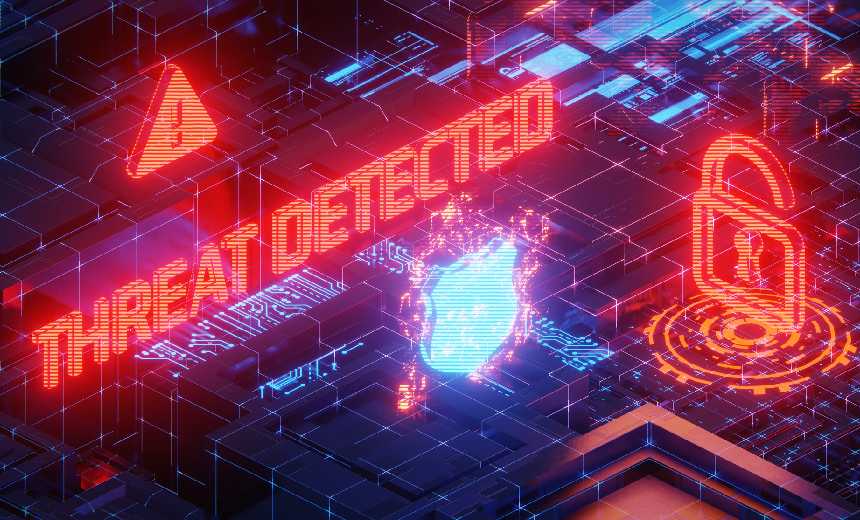 Threat visibility has always been an unruly challenge. Security teams find themselves inundated with alerts, many of which are false alarms. The irony is that, even as defenders can see more information about threats than ever before, attackers can slip right by because of all the noise.
See Also: Threat Horizons Report
And the attackers know this, so they create even more noise.
The key to addressing this challenge is not to turn off the noise but to parse out the signal by correlating data points into actionable information. This allows defenders to spend their limited time following up on potential threats that will be destructive if they turn out to be real.
Why Detection Can Feel Like a Losing Battle
Despite a growing number of threat detection tools available on the market, attackers continue to enjoy a high enough success rate to keep coming back for more. This is due, in part, to the complexity of today's environment.
There has been a massive expansion in organizations' digital footprints - rapid migration to the cloud, continued growth in connected endpoints, and third-party access to company systems. These are all attractive targets for cybercriminals.
Meanwhile, defenders are doing their best to keep up, often relying on a patchwork of security technologies. This typically means silos of protection, with visibility into some aspects but significant blind spots in others, especially when tools aren't natively integrated.
The Consequences of Poor Visibility
A lack of visibility makes it nearly impossible to protect an organization against a devastating attack. After all, if you can't see what's lurking in the dark corners of your environment, all you can do is react instead of actively identifying and mitigating risks.
So, if visibility has been identified as an issue, a simple solution is to simply throw more money at it, right?
Not so fast. A steady increase in security spending over several years hasn't maintained the status quo because attackers continue to gain ground and find new vulnerabilities to exploit. They're finding new ways to improve their own efficiency, using automation and sharing malware code.
This is taking a toll on cybersecurity professionals. They're overworked responding to false alarms and discouraged by missing grave threats. No wonder the majority of pros in a recent survey said the stress of the job keeps them up at night. Burnout and low morale are two major factors contributing to the cybersecurity talent shortage.
There is an obvious link between poor threat visibility and the greatest problems in cybersecurity today. Luckily, there are some technologies that can help.
Key Technologies for Threat Visibility
Gaining visibility with one tool isn't possible. It is possible, however, to significantly improve your ability to see into those dark corners by adding a few essential technologies:
EDR: Endpoint detection and response solutions can identify potential threats and prevent them from doing damage.
NDR: A network detection and response tool provides visibility into anomalous activity on the network that might cause harm if left unaddressed.
NGAV: Next-gen antivirus is still a viable tool to have in the mix, as it will automatically spot signature-based malware.
UBA: User behavior analysis tools monitor for unusual activity that can evade detection elsewhere.
SIEM and SOAR: Security information and event management tools collect event logs to help identify unusual activity. Security orchestration, automation and response tools help teams prioritize and act on risks found by other tools in the stack.
Integrate Everything to See in 360 Degrees
While you need these technologies for complete visibility, merely acquiring and implementing each can still leave visibility gaps. That's because, without proper integration, they simply create a patchwork of security silos with separate, often overwhelming, streams of alerts. We're still missing the context that makes true visibility possible.
Threat visibility requires a correlation of the signals coming from endpoints, networks, user controls and beyond. You must integrate these technologies and, ideally, bring them together on a single platform to prevent visibility gaps.
Enter extended detection and response, or XDR.
XDR solutions were created to address the need for better threat visibility, integrating NGAV, EDR, NDR and UBA capabilities under one umbrella. With XDR, security teams can spot attacks sooner, in greater quantity, from more directions and with improved accuracy.
Instead of a set of individual spotters sending disconnected bits of information with gaps in time and coverage, XDR works like long-range radar, exposing attacks in every direction no matter what evasive measures they take.
And now there are even XDR platforms for resource-strapped, small security teams.