Chargeback Relief: Does It Go Far Enough?
Visa, MasterCard, AmEx Take Steps to Limit Fraud Liability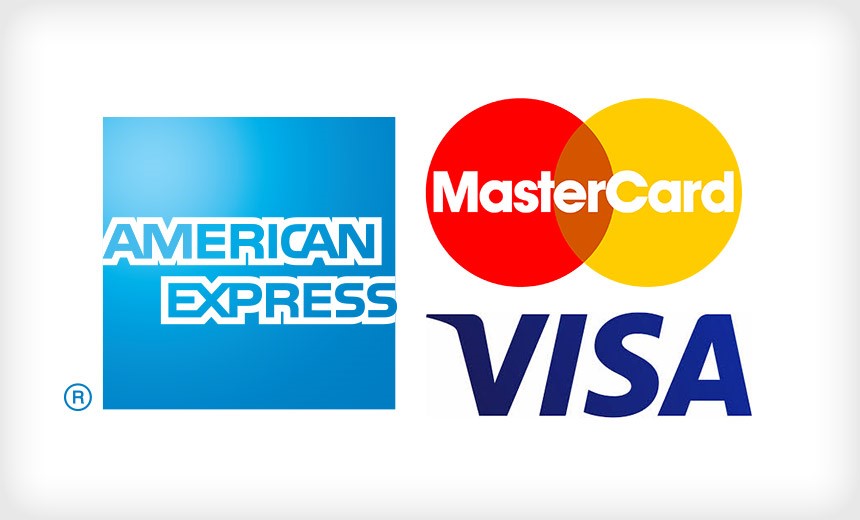 Reacting to strong complaints from retailers, three major card brands have finally taken steps toward reducing the amount of counterfeit fraud chargebacks to U.S. merchants, which began as a result of the EMV fraud liability shift last October.
See Also: Fog of War | How the Ukraine Conflict Transformed the Cyber Threat Landscape
Visa, MasterCard and American Express have launched plans to help merchants speed their deployment, activation and certification of EMV-compliant point-of-sale terminals in an effort to reduce chargebacks.
"The card brands' announcements concerning liability shift relief are an admission that the system is broken and that the chargebacks merchants have been dealing with since October are unfair."
And Visa and AmEx took it a step further, both saying they will prevent issuers from holding merchants liable for counterfeit fraud chargebacks on transactions of less than $25. They also say that issuers will be limited to 10 chargebacks per card, with issuers assuming the liability for fraudulent transactions after the 10-chargeback limit.
Visa's block on chargebacks under $25 takes effect July 22; AmEx's takes effect at the end of August. Visa's 10-chargeback limit rule takes effect in October; AmEx's will go into effect by the end of the year.
Both card brand's new policies will remain effective until April 2018.
So far, Discover and JCB International, the other two major card brands, have made no announcements about EMV chargeback relief. But JCB, in an email dated June 24, tells me that it has not yet shifted fraud liability onto merchants in the U.S. in the wake of EMV. Once a liability shift takes effect, then JCB will review how liability for chargebacks should be adjusted, if at all.
Merchants' Cry for Help
The announcements from Visa, MasterCard and American Express come in the wake of numerous complaints from the U.S. retail community, arguing that the number of chargebacks issuers have been pushing back onto non-EMV-compliant U.S. merchants are unfair and, in some cases, not legitimate.
Are these announcements an admission by the card brands that U.S. merchants have, in fact, been treated unfairly? And are the card brands doing enough?
Merchant trade associations, including the Merchant Advisory Group, which represents the country's top retailers, and the Food Marketing Institute, which represents U.S. grocers, say they're pleased with the card brands' announcements. But they say the brands could provide more relief for merchants, especially those that have been absorbing high fees for months.
In a recent interview, Liz Garner, vice president of the Merchant Advisory Group, told me that chargebacks falling back onto non-EMV-compliant U.S. merchants since the October liability shift have averaged $10,000 to $15,000 per week for smaller merchants and as much as $1 million a week for some of the largest merchants.
Many merchants "are still waiting to get their terminals certified to accept EMV," she pointed out. "And while they wait on the payments industry to come around and do those certifications, they are being hit with very expensive chargebacks for counterfeit card fraud." (See EMV: Not Ready for Prime Time?)
In March, two small merchants in Florida filed an anti-trust suit against the card brands and leading U.S. banks, claiming they, and other retailers, have been unfairly forced to pay for chargebacks. Why? Because despite buying and installing EMV-compliant point-of-sale equipment before the October liability shift date, they were not able to get their terminals certified by the networks and turned on before chargebacks started rolling in (see Merchants Ask Court for Relief from EMV Liability Shift).
These two Florida merchants claim they racked up combined expenses to cover fraudulent transactions and fees totaling more than $10,000 for both merchants from Oct. 1 through Feb. 15.
Dave Matthews, executive vice president and general counsel of the National Restaurant Association, which represents more than 500,000 restaurants throughout the country, noted in a recent interview that quick-service restaurants have been pounded by chargebacks since the October shift. He also questioned whether those chargebacks are actually the result of counterfeit card fraud or something else.
"Part of the problem is that it's difficult to ascertain what the causes of those chargebacks are," Matthews told me. "When a charge is questioned by a consumer, that's lumped in a fraud category. When a counterfeit card is used, that's lumped into a fraud category. Frankly, when there's a coding error or a transaction error, that's lumped into a fraud category. ... We need some help from the [card] brands and from the issuing banks to ... understand what kind of charges we're actually seeing."
A Broken System
The card brands, by their recent announcements, appear to be just as concerned as merchants about EMV woes and are responding accordingly.
Their announcements concerning liability shift relief are an admission that the system is broken and that the chargebacks merchants have been dealing with since October are unfair.
Visa, in its June 16 announcement, notes that "smaller chargebacks generate a great deal of work and expense for merchants and acquirers, with limited financial impact for issuing banks."
Visa says its plans to eliminate small-dollar chargebacks and limit the number of chargebacks per account "will significantly reduce the number of chargebacks that merchants are seeing. Following these changes, merchants can expect to see 40 percent fewer counterfeit chargebacks, and a 15 percent reduction in U.S. counterfeit fraud dollars being charged back."
Garner tells me more immediate relief, such as a way to compensate merchants that have already absorbed excessive fees since October, would have been helpful. "We'd still be interested in seeing further remediation steps from the brands for damages and excessive penalties already borne by merchants via excessive chargebacks, including possibly some type of fund provided directly by the brands to help remediate these damages, since the certification delays began at the brand level with their unrealistic roadmap timelines," she says.
More to Come?
We'll likely see MasterCard come out with some more chargeback relief steps that resemble Visa's and AmEx's. Hopefully, Discover and JCB will follow suit.
It's clear that EMV migration has proven to be difficult, in part, because of the lengthy delays in getting equipment certified. And chargebacks to merchants who made good faith efforts to meet the EMV deadline are unfair.
But do the steps announced by the card brands go far enough? Or does more need to be done? Please share your views in the space below.