Anti-Money Laundering (AML) , Blockchain & Cryptocurrency , Fraud Management & Cybercrime
Bitcoin 'Mixer' Fined $60 Million
FinCEN: Helix and Coin Ninja Sites Violated Anti-Money Laundering Laws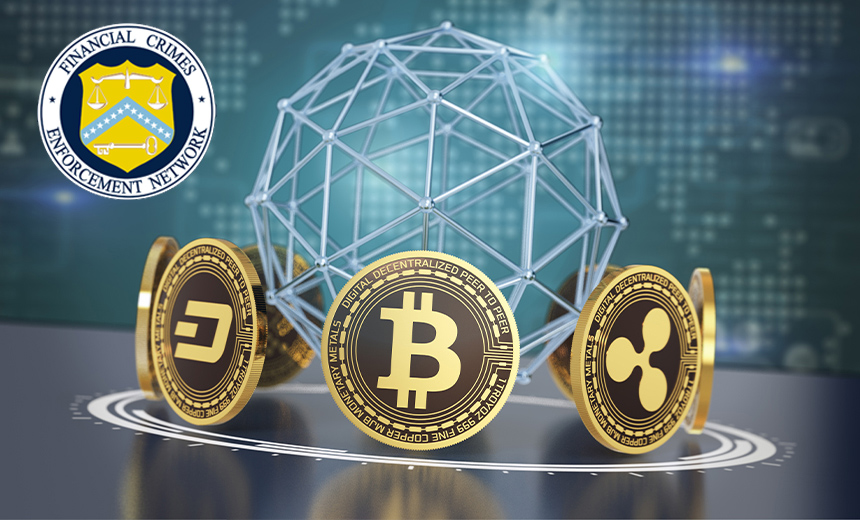 The U.S. Treasury Department's Financial Crimes Enforcement Network has fined the owner of two bitcoin "mixing" sites $60 million for violating anti-money laundering laws.
See Also: LIVE Webinar | Stop, Drop (a Table) & Roll: An SQL Highlight Discussion
Larry Dean Harmon, who was the owner and operator of the Helix and Coin Ninja virtual currency mixing sites, was fined for violating the anti-money laundering provisions of the Bank Secrecy Act and operating an unregistered money services business, according to the Financial Crimes Enforcement Network, also known as FinCEN.
The Helix and Coin Ninja sites offered mixing and tumbler services for their users, FinCEN says. Tumbling is the process of using a third-party service or technology to launder bitcoins, while mixing involves breaking the "connection between a bitcoin address sending coins and the addresses that they are sent to," according to a blog post published by Will Gragido, a security researcher with security from Digital Shadows (see: Cybercrime-as-a-Service Economy: Stronger Than Ever).
This is the first time FinCEN has issued civil monetary penalties against the operator of a cryptocurrency site.
Cryptocurrency exchange sites "have an obligation to register with FinCEN; to develop, implement, and maintain an anti-money laundering compliance program; and to meet all applicable reporting and recordkeeping requirements," according to Monday's announcement from the agency. "FinCEN issued further clarification in 2019 that financial institutions that are mixers and tumblers of convertible virtual currency must also meet these same requirements."
Harom advertised the two sites' mixing and tumbler services across various darknet forums, FinCEN says.
"The investigation revealed that Mr. Harmon engaged in transactions with narcotics traffickers, counterfeiters and fraudsters, as well as other criminals," according to FinCEN.
Darknet Links
Harmon operated Helix as an unregistered money services business from 2014 to 2017 and then Coin Ninja from 2017 to 2020, the FinCEN report states.
FinCEN notes that from June 2014 to December 2017, the Helix site conducted over 1.2 million cryptocurrency transactions with users and exchanged more than $311 million through digital wallets. At least 356,000 transactions involved bitcoin, the report states.
The Helix site was closely associated with several darknet marketplaces, including the AlphaBay market, which operated between 2014 and 2017 before being shuttered by the FBI and Europol (see: Darknet Marketplace AlphaBay Offline Following Raids).
"FinCEN observed Helix conducting 191,988 bitcoin transactions worth $27,066,798 directly with the AlphaBay darknet marketplace," according to the report. "At least 1,201 of these direct transactions were for an amount over $2,000. Mr. Harmon failed to file a [Suspicious Activity Report] on these transactions."
The Helix site also worked with other darknet marketplaces, such as the Silk Road 2.0, Dream Market and Wall Street Market, according to the report (see: Why Darknet Markets Persist).
Criminal Charges
In addition to FinCERT fine, Harmon faces federal criminal charges related to Helix and other activities that include alleged money laundering, according to the U.S. Justice Department.
In February, the Justice Department unsealed a three-count indictment charging Harmon with money laundering conspiracy, operating an unlicensed money transmitting business and conducting money transmission without a license, according to court documents.
The indictment alleges that Helix moved over 350,000 bitcoin - valued at over $300 million at the time - on behalf of customers, with the largest volume coming from darknet markets. Also, prosecutors allege that Harmon operated a darknet search engine called "Grams" that helped advertise Helix mixing services.
Other Cases
Federal agencies have been ramping up their efforts to crack down on cryptocurrency transactions that of cybercrimes.
For example, in March, two Chinese nationals were charged by federal prosecutors for allegedly laundering $100 million in cryptocurrency stolen from exchanges by North Korean hackers in 2018 (see: 2 Chinese Nationals Indicted for Laundering Cryptocurrency).
Earlier this month, the Justice Department and Europol announced charges against 20 members of an alleged criminal group called QQAAZZ that laundered virtual currencies for other cybercriminals (see: 20 Arrested in Money-Laundering Crackdown).