Bitcoin: Mitigating the Risks
Experts Warn of Volatility Surrounding Virtual Currency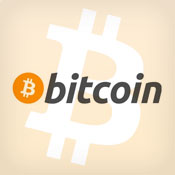 Banking institutions that are considering whether to accept virtual currencies, such as Bitcoin, and possibly integrate them into their offerings must keep track of the latest developments and be aware of key risks, including potential use of the currencies for money-laundering schemes.
See Also: 57 Tips to Secure Your Organization
In one of the most significant recent developments in the virtual currency arena, customers in the U.S. and Canada of the failed Bitcoin exchange Mt.Gox have agreed to a partial settlement of their class action lawsuits against the exchange. Japan-based Mt.Gox, which was one of the world's biggest Bitcoin exchanges, was abruptly taken offline in February, raising concerns about the viability of the online virtual currency (see: Bitcoin Trading Website Goes Dark). The company had alleged nearly 850,000 Bitcoins were stolen from the exchange by hackers.
The plaintiffs in the class action lawsuits agreed to support a plan by Sunlot Holdings, a private equity firm, to buy the shuttered exchange and re-launch it.
In other Bitcoin-related news:
The Wisconsin Department of Financial Institutions recently issued a warning to consumers regarding the risks involved with virtual currencies.
Robocoin, which developed the world's first Bitcoin ATM, announced its ATMs will also soon serve as banks where consumers can store their Bitcoins.
And a collective of coders is planning to release an application known as Dark Wallet, which is designed to more strongly protect Bitcoin users' identities, potentially increasing money-laundering risks.
Banking institutions that decide to accept virtual currencies will need to develop payments strategies, even if the security risks are not yet fully understood, says Mike Urban, who serves as director of financial crime portfolio management for Fiserv (see: How Secure is Virtual Currency?).
Banks must determine values for virtual currencies, which is challenging because their value is fluid, Urban says. And fluidity in value suggests that transactions involving virtual currencies will have to be settled like foreign-exchange transactions, he says - raising even more questions around money-laundering risks.
Nathalie Reinelt, an analyst at Aite Group, says Bitcoin is under scrutiny as a result of recent events, likely causing some previously interested consumers to pause before converting cash to Bitcoin. "I wouldn't necessarily say that consumers and investors should stay away from the cryptocurrency, but rather that they should be well-educated on the risks associated with Bitcoin to protect their assets," she says.
Mt.Gox Lawsuits
Customers of Mt.Gox agreed to a partial settlement of their proposed class action lawsuits that alleged the company defrauded them out of hundreds of millions of dollars, according to Chris Dore, a partner at Edelson PC, the law firm that filed lawsuits in both the U.S. and Canada.
Mt.Gox has been in bankruptcy proceedings in Japanese courts since it alleged nearly 850,000 Bitcoins were stolen from the exchange by hackers, according to Forbes.
However, on March 20, Mt.Gox issued a statement saying it found 200,000 Bitcoins in an unused "wallet." A wallet is what allows for transactions with other Bitcoin users to occur, according to Bitcoin.org, which offers best practices and advice on the digital currency.
On April 24, Mt.Gox issued another statement saying that the Tokyo District Court has commenced the bankruptcy proceedings for Mt.Gox.
The plaintiffs in the lawsuits agreed to support a plan by Sunlot Holdings to buy the shuttered exchange and accept their share of Bitcoins still held by Mt.Gox, Dore says.
Dore says this is only a partial settlement agreement with two of the defendants in the case, founder Jed McCaleb and Gonzague Gay-Bouchery, who was once the exchange's chief marketing officer. The class action lawsuits continue against Mt. Gox CEO Mark Karpeles, parent company Tibanne and the company's banking partner Mizuho Bank Ltd., he says.
"We believe that the remaining entities may have responsibility for losing or potentially stealing the Bitcoins and may be in possession of some or all of them and know where they are. These are the primary players handling Bitcoins and we believe they still have liability."
The settlement needs to be approved in the U.S. and Canada, Dore says. Once that happens, it'll be taken to Japan where it needs to be approved in bankruptcy court.
"The proposed settlement with Mt.Gox should be a wake-up call for Bitcoin customers that if there is a breach, their investments are not protected," Reinelt of Aite Group says. "Unlike traditional bank accounts, which are insured and where financial institutions make customers whole after a fraudulent attack, no such protection exists for Bitcoin customers."
Banking Regulator Issues Warning
In light of the growing interest in Bitcoin and the publicity surrounding the Mt.Gox incident, the Wisconsin Department of Financial Institutions' recent warning to consumers points out that cryptocurrencies bring with them several risks.
"These alternative currencies - unlike traditional currencies - are not backed by tangible assets, are not issued by a governmental authority and are subject to little or no regulation," says Peter Bildsten, secretary at the department. "The value of virtual currencies is highly volatile and the concept behind the currency is difficult to understand even for sophisticated financial experts. Investors should be aware that investments that incorporate virtual currency present very real risks."
The Internal Revenue Service recently declared that virtual currency will be treated as property and not as currency, and transactions therefore may be subject to certain taxes under IRS code, the notice points out.
It also notes that virtual currencies can be stolen or otherwise be subject to cybercrime, and investors have to rely upon the strength of their own computer security systems, as well as security systems provided by third parties, to protect their e-wallets from theft.
Reinelt says warnings such as this are likely to become more common as consumers become more aware of Bitcoin. "Since so many recent events have dialed up the coverage on Bitcoin in the media, consumers are trying to understand what it is," she says. "Financial institutions are wise to issue consumer awareness alerts in order to protect consumers from investing in Bitcoin without understanding the associated risks, especially since there is no recourse for Bitcoin holders once their e-wallets are compromised."
Robocoin Bank
Meanwhile, entrepreneurs are continuing to launch new Bitcoin ventures.
Robocoin, which developed the first Bitcoin ATM, will begin offering this summer the service, known as Robocoin Bank.
"Robocoin will be controlling the coins and private keys," CEO Jordan Kelley told Fox Business. "We can move it to and from anyone in the Robocoin kiosks. This makes it more friendly and secure for the masses."
The ATM kiosks, available in 13 countries, including the U.S., allow users to trade cash for Bitcoin and vice versa by providing an e-mail, palm print, government identification, facial scan and cash.
The large amounts of personal information the Bitcoin ATMs ask for is especially troubling, says Reinelt of Aite Group. "Customers should find out more about how Robocoin will store their personal information, including their palm print," she says. "If Robocoin's platform ever does get attacked, customers will not only lose their uninsured financial investment, but also have their phone number, e-mail, palm print and all the data from their government issued ID potentially compromised as well."
Dark Wallet
And as banking regulators around the world, such as the Monetary Authority of Singapore, begin to take steps to start regulating the virtual currencies, including verifying the identities of customers, some Bitcoin proponents are working harder to make sure users remain anonymous.
A collective of political coders calling itself unSystem plans to release what it calls Dark Wallet, a Bitcoin application designed to protect users' identities more strongly than the privacy protections Bitcoin currently offers, according to Wired.
"This is a way of using Bitcoin that mocks every attempt to sprinkle it with regulation," says Cody Wilson, an organizer behind Dark Wallet. "It's a way to say to the government 'You've set yourself up to regulate Bitcoin. Regulate this.'"
By further encrypting Bitcoin payments, it will could be more difficult to trace the flow of money online, which could help to bolster criminal activity in the underground economy (see: Taking Down the Underground Economy).