Bit9 Merges with Carbon Black
Companies Specialize in Cyberthreat Protection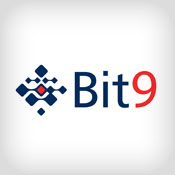 Advanced threat protection provider Bit9 announced Feb. 13 that it has merged with Carbon Black, which sells an endpoint sensor designed to speed up incident response.
See Also: Now OnDemand | C-Suite Round-up: Connecting the Dots Between OT and Identity
The new combined entity will keep the Bit9 name, according to a statement on the merger. Financial terms of the merger were not disclosed.
Bit9 also announced it has raised $38 million from investors to fuel the combined companies' growth.
The merger will pair Bit9's endpoint/server advanced threat prevention solution with Carbon Black's incident response solution, enabling companies to detect and stop cyberthreats in real time, the statement says.
"Because Carbon Black's lightweight endpoint sensor can be rapidly deployed with no configuration, organizations can now have continuous surveillance of all of their computers," says Patrick Morley, Bit9 president and CEO. "And they can stop advanced threats by using Bit9's signature-less prevention technology, which can be customized to meet the needs of different users and systems."
Carbon Black CEO Mike Viscuso will assume the new position of chief strategy officer, reporting to Bit9 CEO Patrick Morley.
In an FAQ posted to its website, Carbon Black says the merger won't affect its executives, management team or employees. "They are all staying and will play key roles" after the merger, the FAQ says.