Big Data Security Analytics , Governance & Risk Management , Next-Generation Technologies & Secure Development
Big Data Analytics: Lessons Learned
Red Sky's Gamache on the Skills, Tools Needed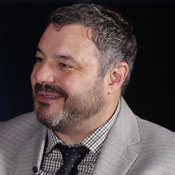 Big data analytics may be new to some healthcare organizations, but there are plenty of lessons to be learned from successful deployments, says Rick Gamache, CIO of Red Sky Alliance.
See Also: Live Webinar | A Buyers' Guide: What to Consider When Assessing a CASB
Many organizations across various sectors have rushed to invest in big data in an effort to improve threat intelligence. Where have they made missteps? "[Thinking] that big data is going to give you threat intelligence," Gamache says. "The reality is: In and of itself, [big data] doesn't really mean a lot. We always talk about context - context is king. If you invest time ... developing the context of what you're seeing, and understanding it from a very unique perspective, then the data starts making sense."
Gamache discussed the topic in a session titled "Big Data Security Analytics and Threat Intelligence - Lessons Already Learned and Where to Start" at Information Security Media Group's recent Healthcare Information Security Summit in Boston.
In a video interview at the event, Gamache discusses:
State-of-the-art data analytics;
Mistakes organizations have made;
Lessons learned from those missteps.
Gamache is CIO for the Red Sky Alliance, a cyberthreat intelligence sharing organization serving a community of global partners in the financial, energy, manufacturing and legal sectors. He is also an executive partner and managing director for cyberthreat intelligence for Wapack Labs, Red Sky's partner organization responsible for Level II and Level III intelligence and analysis of emerging and advanced cyberthreats. Gamache previously served as the lead auditor and "fully qualified Navy validator" for the Department of Defense and director of information technology for a global defense contractor supporting the U.S. Navy's surface combatant programs. He is a 12-year veteran of the United States Coast Guard.