Governance & Risk Management , Government , Industry Specific
Biden Fills 3 Cybersecurity Positions
Senior Director for Cyber and Others Announced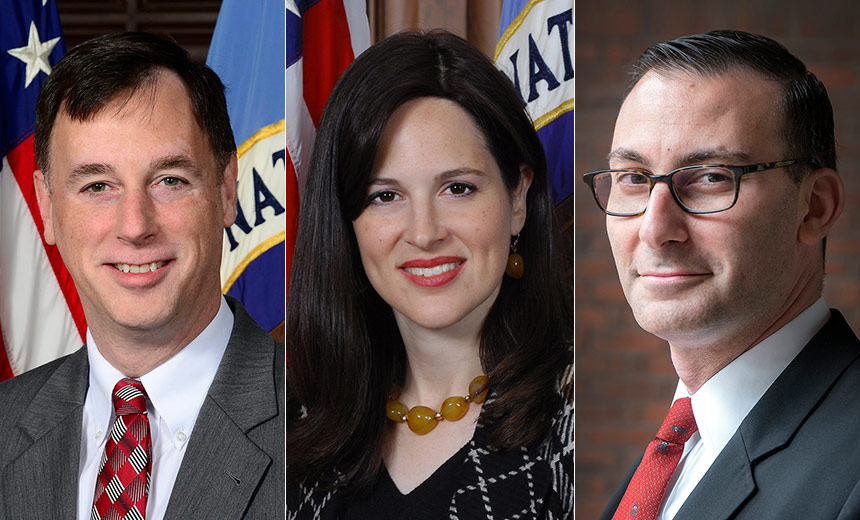 President Joe Biden's cybersecurity team is beginning to take shape, with three appointments recently announced
See Also: 10 Belt-Tightening Tips for CISOs to Weather the Downturn
Meanwhile, the U.S. Senate on Wednesday approved Avril Haines as director of national intelligence.
Haines has called for better coordination between the private and public sectors on cybersecurity. She also said the nation needs to promote the use of basic cybersecurity practices by individuals, companies and government agencies (see: Biden Reveals Picks to Head DHS, Intelligence).
Michael Sulmeyer was named Monday to the position of senior director for cyber. He had previously served as a senior adviser to National Security Agency director and U.S. Cyber Command commander Gen. Paul Nakasone.
The White House has not yet described Sulmeyer's duties in his new role.
Last week, long-time National Security Agency cybersecurity staffer Rob Joyce was named director of the NSA's Cybersecurity Directorate, replacing Anne Neuberger. Joyce previously served at the U.S. embassy in London as the NSA's senior representative to the U.K.
We are pleased to announce Rob Joyce as our next @NSACyber Director and are excited about the expertise he brings to continue the #cybersecurity mission! pic.twitter.com/IQHnM9OwLN

— NSA/CSS (@NSAGov) January 15, 2021
Joyce has been in federal service since 1989, holding a variety of positions, including special assistant to the president and cybersecurity coordinator at the White House, deputy homeland security adviser and acting homeland security adviser.
The NSA's Cybersecurity Directorate focuses on preventing and eradicating threats to national security systems and the defense industrial base.
Neuberger was appointed to the new position of deputy national security adviser for cyber and emerging technology. She had headed the NSA Cybersecurity Directorate since it was created in 2019 and was in charge of the NSA's effort to counter Russia interference in the 2020 U.S. election.
Spending Proposal
Included in Biden's $1.9 trillion COVID-19 economic recovery proposal is a plan to spend $9 billion to help the U.S. Cybersecurity and Infrastructure Security Agency and the General Services Administration complete cybersecurity and IT modernization projects.
The Biden administration also proposes spending another $1 billion on three projects: hiring security experts to work for the Office of the U.S. Chief Information Security Officer as well as the Digital Service unit in the White House; launching additional IT projects within the GSA; and supporting a CISA project designed to improve monitoring and incident response across federal agencies.