Blockchain & Cryptocurrency , Cryptocurrency Fraud , Fraud Management & Cybercrime
Bahamian Regulator Controls FTX Digital Assets Worth $3.5B
Agency Says It Has Temporary 'Exclusive Control' of Assets for Safe Custody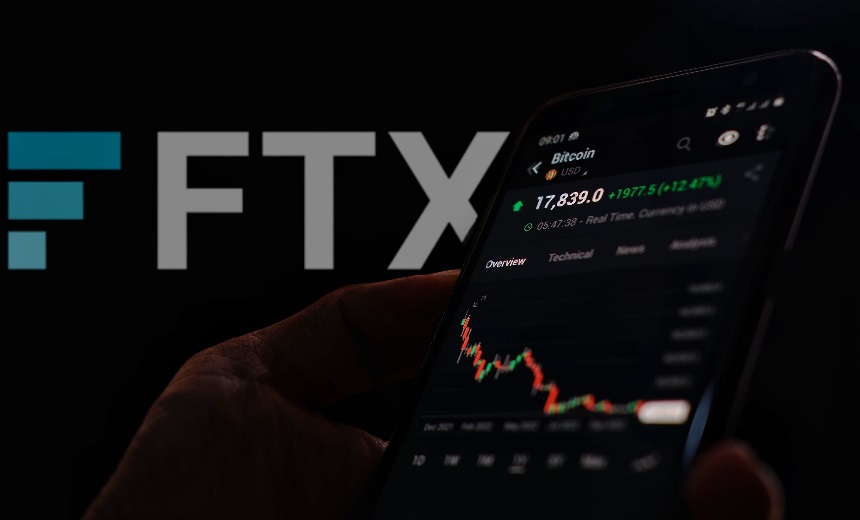 Bahamian regulators took control of digital assets worth $3.5 billion from FTX's local subsidiary in early November, a day after the cryptocurrency exchange filed for bankruptcy in the U.S.
See Also: JavaScript and Blockchain: Technologies You Can't Ignore
The Securities Commission of the Bahamas took the assets from FTX Digital Markets, citing "imminent dissipation" of the funds due to risks against the exchange, including hack attacks, the regulator said Thursday.
The agency says it will temporarily retain "exclusive control" of the assets, which it is storing in "secure digital wallets," until the Bahamas Supreme Court directs it to return them to customers and creditors.
FTX witnessed a flurry of fund movement in the hours after the company filed for Chapter 11 bankruptcy.
Around that time, an unidentified hacker using the moniker "accounts drainer" stole nearly $400 million worth of tokens from the company.
On Nov. 12, FTX acknowledged that an unidentified entity had "unauthorized access to certain assets," and pledged to "secure all assets, wherever located," according to a statement published by FTX U.S. General Counsel Ryne Miller, attributed to newly installed CEO John J. Ray, who was appointed after CEO and founder Sam Bankman-Fried stepped down.
Earlier this month, Bankman-Fried was arrested in the Bahamas after a U.S. federal grand jury issued an eight-count indictment charging him with wire fraud, commodities fraud, securities fraud, money laundering, and violating campaign finance laws.
The U.S. also filed charges against former FTX CTO and co-founder Gary Wang, and Caroline Ellison, CEO of FTX-affiliated Alameda Research. Ellison and Wang have pleaded guilty to the charges and are assisting investigators.
After Bankman-Fried waived his right to an extradition hearing, he was transferred to the FBI's custody. He made his first appearance in New York federal court on Dec. 22, and was released on bail. At the hearing, U.S. Magistrate Judge Gabriel W. Gorenstein said Bankman-Fried is due back in court for his arraignment Tuesday and is expected to enter a plea.
Tussle Over Funds
The U.S. Department of Justice has opened a criminal probe into the "accounts drainer" theft. This investigation is separate from the swath of charges that have been filed against Bankman-Fried, Bloomberg reports.
The DOJ's National Cryptocurrency Enforcement Team is leading the probe, with support from the Manhattan federal prosecutors. The agencies did not respond to Information Security Media Group's request for request for further details about the probe.
On Nov. 12, Miller reported that FTX had also begun to move funds being stored by the exchange to an offline, cold wallet.
On Nov. 17, the Bahamas Securities Commission said it had directed that all in-country FTX digital assets be held for safekeeping. This week, the regulator clarified that the amount it had transferred to wallets it controls was $3.5 billion, but it did not address whether the activity attributed to "accounts drainer" had been part of the agency's action or carried out by an unrelated third party.
Speculation that the regulator might be behind the "accounts drainer" intensified after FTX lawyers on Nov. 17 filed an emergency court motion that said Bahamian regulators had gained "unauthorized access" to FTX's digital assets.
Ray, the new CEO, testified before the House Financial Services Committee on Dec. 13 that Bahamian authorities had transferred some assets away from FTX's subsidiary in the Bahamas and reported Wang had aided the regulator. "It wasn't a request. They just took it. We've repeatedly asked them for clarity about what they've been doing. We've been shut down by them," Ray said of the Bahamian authorities.
Parent company FTX Trading on Friday clarified that the Bahamas regulator had instructed Bankman-Fried and Wang to transfer digital assets belonging to FTX debtors to a Fireblocks wallet that it controls. The assets comprised 195 million FTT, 1,938 ETH and other miscellaneous coins worth about $296 million at the time, it said. But the Bahamas Commission did not specify in its Thursday statement how it derived the $3.5 billion valuation, the type of cryptocurrency seized or the valuation methodology, FTX said.
"FTX debtors have informed the Bahamas Commission that none of Mr. Bankman-Fried, Mr. Wang or the Bahamas Commission had a right to take cryptocurrency of the FTX Debtors and that the FTX Debtors," it said.
Ray added that during Bankman-Fried's tenure, FTX lacked robust cybersecurity controls. "There were very few rules," he testified, adding that the rules that did exist were "made to be broken."
FTX lacked a complete inventory of wallets or a record of their location, and its keys were not centrally located and sometimes stored in plaintext, Ray said.
Update Dec. 31, 6:15 am UTC: The story was updated to include FTX Trading's statement sharing details of the digital assets under the control of the Bahamian authorities.