Arrest Made Following Breach in Japan
Tokyo Man Suspected of Leaking 20.7 Million Records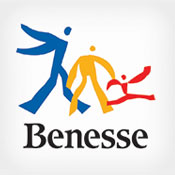 A Tokyo man has been arrested for his alleged role in a data breach at Benesse Holdings Inc., a Japanese education service provider, that compromised the personally identifiable information of up to 20.7 million customers.
See Also: Live Webinar | How To Meet Your Zero Trust Goals Through Advanced Endpoint Strategies
Masaomi Matsuzaki was arrested by authorities for allegedly downloading and copying the data about millions of Benesse Holdings customers onto his smart phone, according to news reports. The Japan Times reports that the suspect was a systems engineer dispatched by a staffing agency to a company that manages databases for Synform Co., a Benesse Holdings affiliate.
Benesse Holdings, in a statement, says it's refraining from disclosing additional details about the suspect because the police investigation is ongoing. Information compromised in the breach includes customer names, including children and their parents; addresses; telephone numbers; and children's' birthdates and gender.
Matsuzaki admitted to selling the stolen data to 15 data brokers for approximately 2.5 million yen, news reports say.
Benesse Holdings says it received reports from customers who were approached by companies in the education sector by mail and telephone, although the customers hadn't provided information to those companies.
"We are now working to identify which customers have had their information leaked," the company says. "Once we have confirmed the customers whose information has been leaked through our internal investigation and a police investigation, we will contact these customers regarding our response."
Benesse Holdings says it has stopped using the database that was breached.