Anonymous Claims Syrian E-Mail Breach
2.4 Million Files Provided to WikiLeaks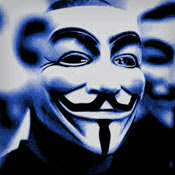 The hacktivist group Anonymous is taking credit for providing the whistleblower organization WikiLeaks with 2.4 million e-mails from Syria.
See Also: Live Webinar | Remote Employees & the Great Resignation: How Are You Managing Insider Threats?
WikiLeaks began releasing the e-mail files on July 5, according to a press release posted by Anonymous. The information belonged to the Syrian regime of Bashar Al Assad and certain Syrian companies. "And this is just beginning," the release says. "Expect many more disclosures of this type in the future as this wonderful partnership between WikiLeaks and Anonymous continues to grow stronger and change human history."
The release explains that on February 5, the Anonymous Op Syria team, along with groups Anonymous Syria, AntiSec and the Peoples Liberation Front, conducted a massive breach of "multiple domains and dozens of servers inside Syria." The attack, Anonymous explains, took weeks to accomplish.
WikiLeaks doesn't specify how it obtained the Syrian data that's on its own website. In a statement posted July 5, WikiLeaks says the information was derived from 680 Syria-related entities or domain names, including the ministries of presidential affairs, foreign affairs, finance, information, transport and culture.
The information will continue to be released over the next two months, WikiLeaks says.
The information ranges from "intimate correspondence of the most senior Baath party figures to records of financial transfers sent from Syrian ministries to other nations," according to WikiLeaks.