Anonymous Attacks Trade Organizations
DDoS Assault in Protest of Info-Sharing Legislation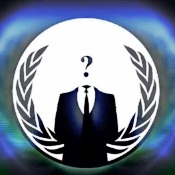 The hacktivist collective Anonymous attacked two technology trade associations with distributed denial-of-service assaults over the weekend to protest a bill before Congress to encourage the sharing of cyberthreat information between government and business.
See Also: JavaScript and Blockchain: Technologies You Can't Ignore
The United States Telecom Association and TechAmerica were victims of the attack, which reportedly left both sites dark for about 24 hours. Anonymous posted a YouTube video showing their exploit of the U.S. Telecom website in action.
U.S. Telecom, in a statement, explained that Anonymous took credit for the attack in retaliation to the Cyber Intelligence Sharing and Protection Act of 2011, introduced by Reps. Mike Rogers, R-Mich., and C.A. "Dutch" Ruppersberger, D-Md. The legislation would give industry and government the opportunity to share information on malware, viruses, DDoS attacks and other cyberattacks.
"As an industry in the business of facilitating communications, we respect the right of those calling themselves Anonymous to express their views and engage in lawful political advocacy," U.S. Telecom CEO Walter McCormick Jr. said in the statement. "But by launching a cyberattack in an effort to coerce, intimidate and stifle speech, members of Anonymous are acting contrary to the very freedoms and Internet norms that they espouse."
U.S. Telecom is a broadband lobbying organization representing service providers and suppliers for the telecommunications industry. TechAmerica is the lobbying arm of America's information technology industry.