Alleged U.K. Hacker Charged Again
Indicted for Infiltrating Federal Reserve Servers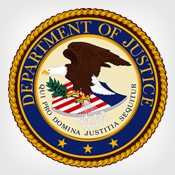 An alleged hacker based in the United Kingdom has been charged with infiltrating servers belonging to the U.S. Federal Reserve Bank.
See Also: Now OnDemand | C-Suite Round-up: Connecting the Dots Between OT and Identity
The indictment, unsealed by the U.S. Attorney's Office for the Southern District of New York, charges Lauri Love with computer hacking and aggravated identity theft.
The announcement comes just months after Love was charged in a federal district court in Newark, N.J., in connection with other U.S. government hacking incidents.
From October 2012 through February 2013, Love worked with other computer hackers around the world to secretly gain access to the Federal Reserve's servers to steal and then publicly disseminate confidential information found on those servers, federal prosecutors allege.
Love communicated with other hackers using a restricted online chat room, prosecutors say. As reflected in messages online, Love and his associates were searching the Internet for computer servers that were running a particular software program that contained a vulnerability that could be exploited to gain unauthorized access to servers, they say.
In October 2012, Love learned that certain servers running the vulnerable software program belonged to the Federal Reserve, the Department of Justice says. He then allegedly used a SQL injection to exploit the program and gain access. Information compromised on Federal Reserve servers included names, e-mail addresses and phone numbers of users of the Federal Reserve computer system.
Love then allegedly posted the information publicly to a website, prosecutors say.
"We place a high priority on the investigation and prosecution of hackers who intrude into our infrastructure and threaten the personal security of our citizens," U.S. Attorney Preet Bharara says in the statement.
Love has been charged with count of computer hacking, which carries a maximum term of 10 years in prison, and one count of aggravated identity theft, which carries an additional sentence of two years in prison.
Other Charges
Earlier, Love was charged with hacking into thousands of U.S. government computers, including those at the U.S. Army, to steal massive amounts of confidential information (see: Brit Charged with Hacking Federal IT).
Love was arrested by British authorities on Oct. 25 in Stradishall, a village about 90 minutes north of London. U.S. government computers he allegedly accessed were at the Army, Missile Defense Agency, Environmental Protection Agency and NASA, according to allegations in an indictment from a federal district court grand jury in Newark, N.J.