Alleged Russian Hacker Faces 40 Charges
Accused of Stealing, Selling More Than 2 Million Card Numbers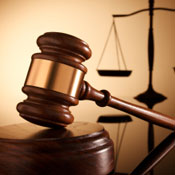 Alleged Russian hacker Roman Valerevich Seleznev, arrested earlier this year, is facing 11 additional charges tied to the theft of credit card information for later sale on "carding" websites.
See Also: Better Defense Against Identity Theft and Application Fraud
"As set forth in the indictment, the government expects to prove at trial that Seleznev was a leader in the marketplace for stolen credit card numbers, and even created a website offering a tutorial on how to use stolen credit card numbers to commit crime," Acting U.S. Attorney Annette Hayes says.
The now 40-count superseding indictment was announced by the U.S. Attorney's Office for the Western District of Washington on Oct. 9. Seleznev is charged with 11 counts of wire fraud; nine counts of intentional damage to a protected computer; nine counts of obtaining information from a protected computer; nine counts of possession of 15 or more unauthorized access devices; and two counts of aggravated identity theft.
The indictment alleges that Seleznev, also known by the online handle "Track2," was involved in the theft and sale of more than 2 million credit card numbers. He is scheduled for trial on Nov. 3 and will be arraigned on the new charges sometime next week, authorities say.
Seleznev was originally indicted in March 2011. He was arrested by the U.S. Secret Service on July 5 (see: Alleged Point-of-Sale Hacker Arrested).
Case Details
Authorities say that between October 2009 and October 2013, Seleznev allegedly hacked into retail point-of-sale systems and installed malicious software to steal credit card numbers from various businesses, including independent restaurants, in several states.
Seleznev allegedly created and operated the infrastructure to facilitate the theft and sale of credit card data, used servers located all over the world to facilitate his operation, and sold stolen credit card data on a website known as "2pac.cc," authorities say.
Seleznev is also charged in a separate indictment with participating in a racketeer-influenced corrupt organization and conspiracy to engage in a racketeer-influenced corrupt organization, in addition to two counts of possession of 15 or more counterfeit and unauthorized access devices.
The case is being investigated by the U.S. Secret Service Electronic Crimes Task Force, which includes detectives from the Seattle Police Department.
Russia's Reaction
The Russian Foreign Ministry back in July said the arrest of Seleznev was an "unfriendly step," according to state-run news agency Information Telegraph Agency of Russia. "As it became known, Russian citizen Roman [Seleznev] was detained in the international airport of the city of Male, the capital of Maldives," the ministry said. "On the same day, he was forced by agents of American Secret Service into a private jet and delivered to Guam Island."
The news agency also reported that Seleznev is the son of Russian legislator Valery Seleznev.
Seleznev's father contends that his son has nothing to do with computer technologies, the Russian news agency reported.