Governance & Risk Management , IT Risk Management , Managed Detection & Response (MDR)
Accenture to Buy Former Symantec Services Unit From Broadcom
Deal Will Increase Accenture Security's Managed Services Offerings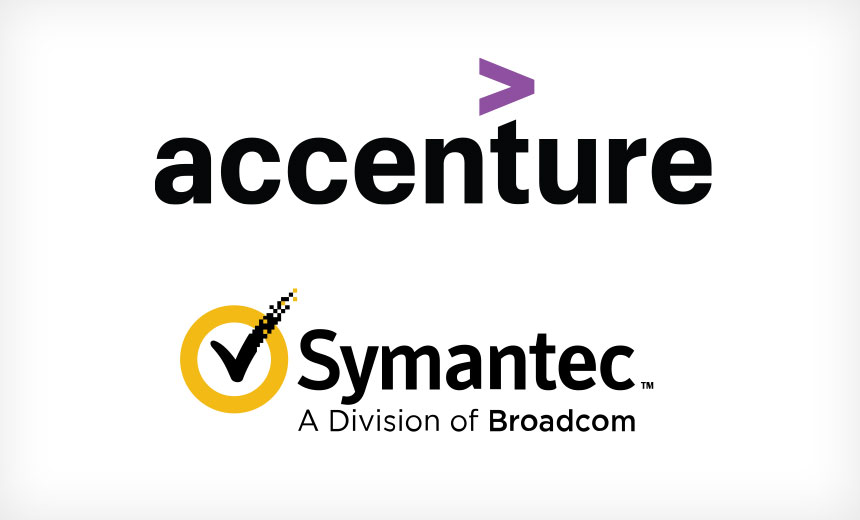 Accenture plans to buy the former Symantec Cyber Security Services business from Broadcom for an undisclosed sum, the two companies announced Tuesday.
See Also: Live Webinar | Navigating the Difficulties of Patching OT
The deal for the Symantec services unit comes only five months after Broadcom paid $10.7 billion for Symantec's entire enterprise security division. While the Accenture Security unit will pick up the Symatec services business, Broadcom will retain Symantec's security software division.
The acquisition is expected to close in March. About 300 Symantec services employees will then move over to Accenture Security.
In another security company deal this week, private equity firm Insight Partners announced Monday it would acquire startup Armis.
What Accenture Gains
The acquisition of the Symantec Cyber Security Services business will bolster and expand Accenture's managed security and consulting divisions, Accenture says.
Accenture will gain a series of global threat monitoring and analysis capabilities through a network of six Symantec operation centers in in the U.S., the U.K., India, Australia, Singapore and Japan.
The Symantec services business also includes a proprietary, cloud-based platform that offers threat intelligence and other data to customers through a customizable portal. This platform will enable Accenture to offer incident response services to customers, the company says.
Series of Acquisitions
Accenture notes that in 2019, it spent $1.2 billion on 33 acquisitions, including security companies.
Over the course of several years, Accenture has acquired several smaller security firms, including Deja vu Security, iDefense, Maglan, Redcore, Arismore and FusionX.
Accenture Security now offers clients managed security services, services for managing digital identifications for both enterprises and governments, managed application security and cloud computing security.
The acquisition of Symantec's Cyber Security Services business will greatly expand the size and scope of Accenture's managed security services business as well as bring clients new security services, Kelly Bissell, senior managing director of Accenture Security, tells Information Security Media Group.
"This is a services play, and our mission is to help clients be safe in a world of cyberattacks that you are seeing happening every day," Bissell says. "This is also looking beyond security in the corporate office and really looking out across the whole ecosystem. We want to protect not only the oil rigs and platforms, but the whole ecosystems from the refineries, to the trading floor, to the gas pump. We want to be able to offer our clients a way of seeing the threats earlier."
Over the next several months, Bissell says, Accenture Security will start integrating the Symantec services business into its managed security services portfolio, which will help enable Accenture to compete against bigger players, such as IBM, as well as smaller, boutique consultancies.
John Lionato, vice president and general manager of Symantec's Cyber Security Services business, tells ISMG that almost as soon as te Broadcom deal was announced, several firms, including Accenture, expressed interest in acquiring the Symantec services unit.
"Over the years, the cybersecurity service business has been investing more in people and technology," Lionato says. "Accenture has the resources to help build new types of services that can help customers stay ahead of the threat landscape."
Broadcom's August purchase of Symantec's enterprise security business came after months of negotiating between the two companies. After the takeover, Symantec's consumer division and small business division was spun off into a new company called NortonLifeLock.