Cyberwarfare / Nation-State Attacks , Endpoint Security , Fraud Management & Cybercrime
5G Security: Former DHS Leader and Huawei CSO Offer Views
Chertoff Wants to Boost Huawei's Competitors; Huawei's Purdy Calls for More Transparency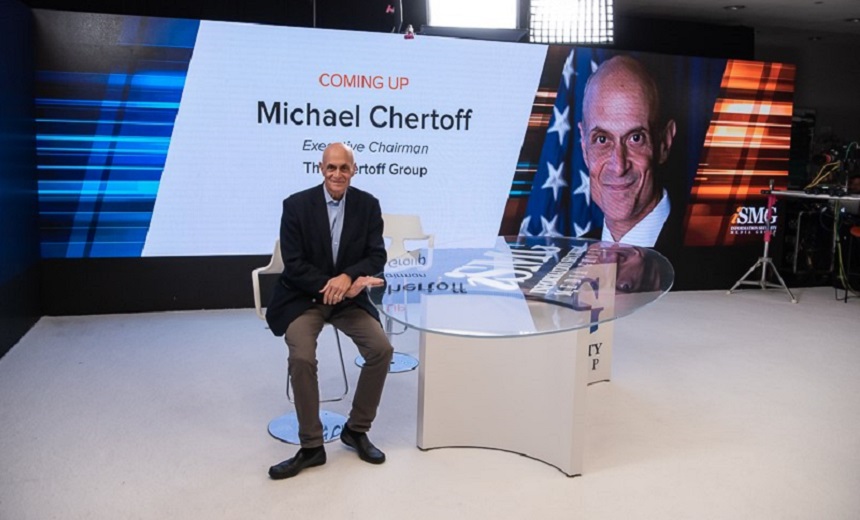 In interviews at RSA 2020, former Department of Homeland Security Secretary Michael Chertoff and Andy Purdy, CSO for Huawei USA, offer different points of view on 5G security.
See Also: Live Webinar | Generative AI: Myths, Realities and Practical Use Cases
With the U.S. late to the 5G race, Chertoff says that America needs to work more closely with its allies and telecom equipment makers in Europe and Asia to make next-generation technology that competes with equipment from China's Huawei more price competitive as well as improve security.
While European firms Nokia and Ericsson, along with South Korea-based Samsung, have a competitive suite of 5G telecom products, their equipment is more expensive than that from Huawei, says Chertoff, who's now executive director of the Chertoff Group, a risk management and security consulting company.
"No doubt that we're late to this competition, so we need to look at the short-term ways to mitigate the risk of having Huawei be the sole supplier," Chertoff says in an interview with Information Security Media Group.
That's why the U.S. needs to collaborate more with Huawei's competitors to help them reduce prices, create a better market and act as a counter balance to Huawei, Chertoff says.
Over the last three years, the U.S. has been pressuring its allies to ban Huawei equipment from their 5G network rollouts, maintaining that the technology could be used by the Chinese government for spying and espionage (see: Britain's 5G Lesson: Choose or Choice Will Be Made for You)
Meanwhile, the U.S. Department of Justice has filed charges against Huawei, several of its subsidiaries and its CFO, accusing them of engaging in a conspiracy to steal trade secrets from American companies (see: US Charges Huawei With Stealing Trade Secrets)
But in an interview with ISMG, Huawei's Purdy says that all telecom equipment manufacturers, and not just Huawei, need to be more transparent about their business practices and devise a set of industrywide minimum security and assurance practices to help build trust in their equipment.
Security Concerns
A major concern when it comes to Huawei is the nature of the company's relationship with the Chinese government, which poses a national security risk to the U.S., Chertoff says.
When other countries use Huawei as the sole supplier of telecom equipment and gear, that relationship creates a risk to the supply chain, opening it up to hacking and attacks, Chertoff says.
That's why he calls for more competition and innovation in telecom technology development.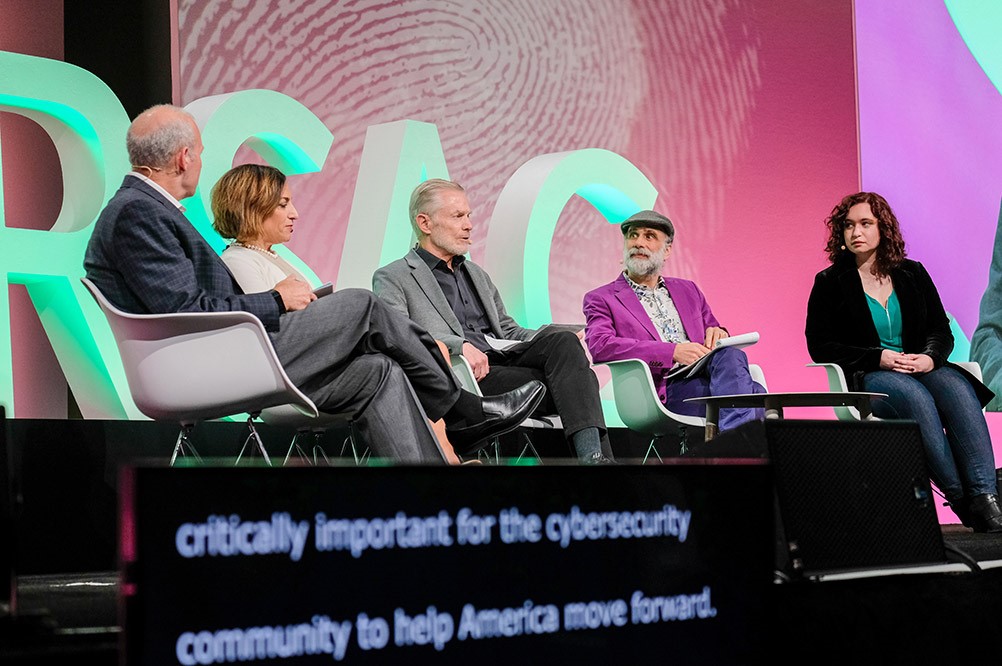 Huawei USA CSO Andy Purdy (center) speaks on an RSA 2020 panel in San Francisco (Photo: Mathew J. Schwartz/ISMG)
Chertoff also calls for countries to free up more spectrum for 5G, which can act as another incentive for private companies to increase investments in building out these telecom infrastructures.
"The problem has been that up to now, much of that spectrum has been dominated by the U.S. Department of Defense, which means if you're in the civilian business, you don't really have an incentive to build infrastructure that operates with that type of spectrum," Chertoff says.
Other incentives to help boost Huawei's competitors could include tax breaks or having the U.S. government buy some of their equipment, he adds.
Recently, Attorney General William Barr suggested that the U.S. government should consider investing in Nokia and Ericsson (see: Barr: US Should Invest in Nokia, Ericsson).
Standards Build Trust
Huawei's Purdy tells ISMG that the cybersecurity community must play an active role in developing and strengthening standards for 5G.
By having cybersecurity experts set standards, it would be easier to know which products are worthy of trust so "we certainly don't trust anybody just because they're headquartered in a country that is not China," Purdy says.
Last month, the United Kingdom ignored U.S. warnings and said it will allow "limited" use of Huawei equipment for the nation's 5G networks, restricting the company to only non-core parts of the network (see: UK Approves 'Limited' Role for Huawei in 5G Networks)