5 San Diego Hotels Breached
Payment Card Processing Systems Compromised by Hackers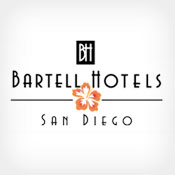 Bartell Hotels is notifying thousands of customers of a data breach affecting five of its seven San Diego area hotels. The breach stemmed from a compromise of the hotels' payment card processing systems.
See Also: The Power and Scale of XDR
Once the compromise was discovered, the company launched an investigation and notified law enforcement and the credit card brands, Bartell Hotels says in its website notice.
"While our investigation is ongoing, we can report that certain credit card information ... may have been compromised by this attacker," says Richard Bartell, the company's president.
Compromised information includes names and credit card numbers for an estimated 43,000 to 55,000 individuals who stayed at these hotels between Feb. 16 and May 13: Best Western Plus Island Palms Hotel & Marina, The Dana on Mission Bay, Humphreys Half Moon Inn & Suites, Pacific Terrace Hotel and the Days Hotel-Hotel Circle.
The hotel chain is offering affected individuals free credit monitoring and identity protection services through AllClear ID.
"Bartell Hotels encourages its guests to remain vigilant by reviewing their account statements and monitoring their credit reports for suspicious activity," Bartell says. "[The company] also encourages its guests to notify their banks that issued their card(s) of any suspicious activity."