400,000 Affected by Stolen PC
Breach Caused by Theft From a Car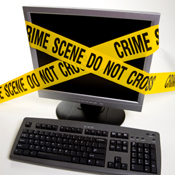 In one of the largest health information breaches reported so far this year, Spartanburg Regional Healthcare System in South Carolina has notified 400,000 patients of an incident involving the theft of a desktop computer from an employee's car.

The incident was added this week to the list of major health information breaches complied by the Department of Health and Human Services' Office for Civil Rights. The healthcare system posted an announcement about the March 28 breach on its website in May, but the announcement did not reveal the total number affected.

Spartanburg confirmed that the computer stored patients' names, Social Security numbers, addresses, dates of birth and medical billing codes. The healthcare system, which said it had no evidence that the information had been misused, is offering affected patients free credit protection services.

So far this year, only two other breach incidents have affected more than 100,000, according to the federal list:
The Health Net breach, which affected 1.9 million and involved hard drives missing from a data center managed by IBM (See: Health Net Breach Tops Federal List); and
A breach at Eisenhower Medical Center in Rancho Mirage, Calif., involving the theft of a desktop computer, affecting more than 514,000.