Why SOX Compliance is Impossible Without PAM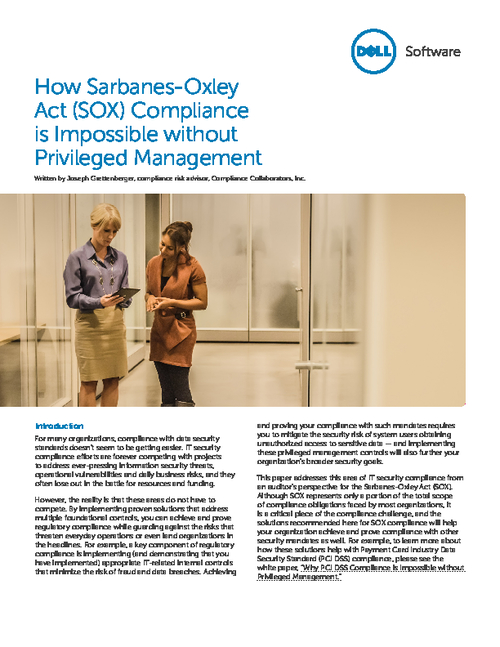 For many organizations, compliance with data security standards doesn't seem to be getting easier. Although Sarbanes-Oxley Act (SOX) represents only a portion of the total scope of compliance obligations faced by most organizations, it is a critical piece of the compliance challenge.
Achieving and proving your compliance with SOX requires you to mitigate the security risk of system users obtaining unauthorized access to sensitive data - and implementing these privileged management controls will also further your organization's broader security goals.
Download this whitepaper to explore:
Why SOX is a critical piece of the compliance challenge
Recommended solutions for SOX compliance