Microsoft Office 365 and Email Encryption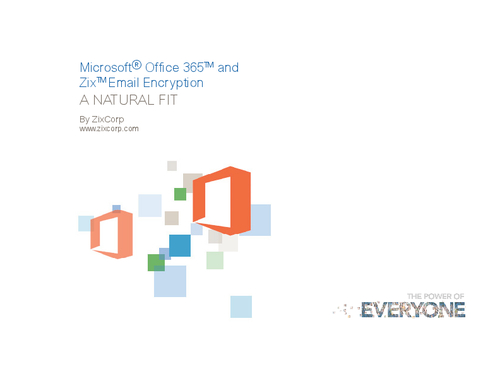 As Microsoft pours huge investments into their cloud-based Office 365 offering and the business case for migration to cloud-based services becomes more compelling, understanding the technical implications and business risks of a migration is crucial for a smooth, safe transition. Those who are considering a migration to Office 365 will need to understand the deployment models and considerations to avoid significant risks.
Download this white paper to explore how Zix Email Encryption integrates seamlessly with Office 365 while supporting a number of alternative deployment approaches.