Why HIPAA Compliance is Impossible Without Privileged Management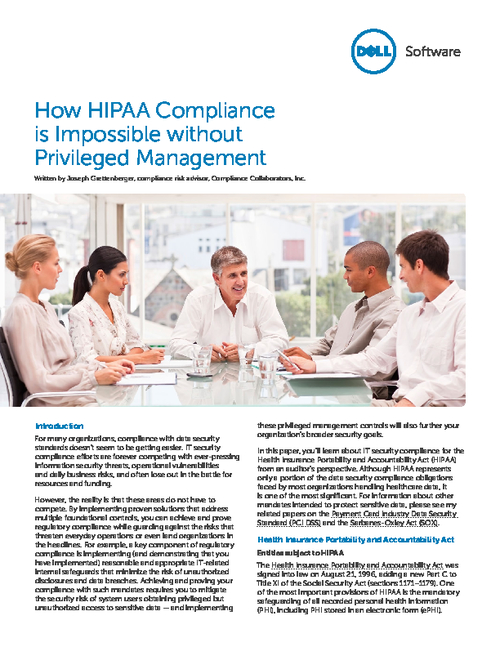 For many organizations, compliance with data security standards doesn't seem to be getting easier. Although HIPAA represents only a portion of the data security compliance obligations faced by most organizations handling healthcare data, it is one of the most significant.
Achieving and proving your compliance with HIPAA requires you to mitigate the security risk of system users obtaining privileged but unauthorized access to sensitive data - and implementing these privileged management controls will also further your organization's broader security goals.
Download this whitepaper to explore:
Why HIPAA compliance is critical
Recommended solutions to achieve HIPAA compliance with PAM
How to help your organization achieve and prove compliance far beyond HIPAA