Catch Criminals Before the Damage is Done - Mitigating Account Takeovers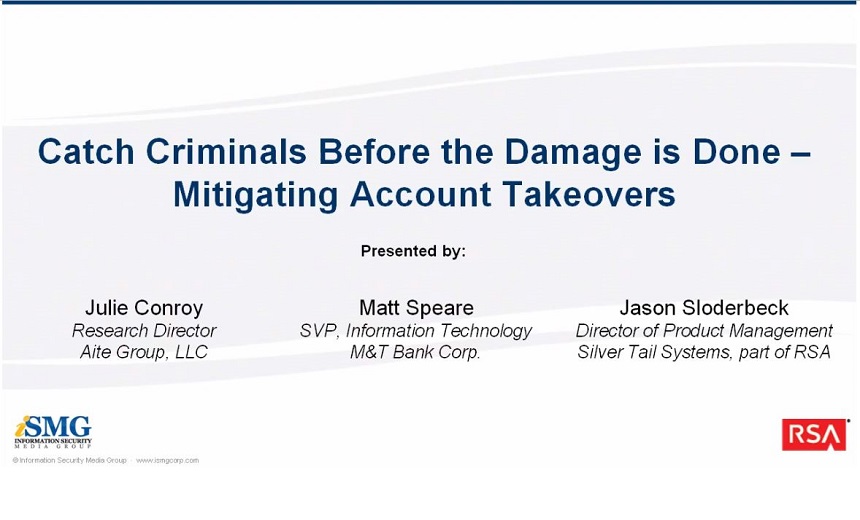 Online account takeover occurs when an unauthorized party gains access to an existing bank account by stealing the access credentials and is followed almost invariably by the illegal movements of funds. In today's increasingly connected world, the growth in connectivity, convenience, speed, technology adoption, and payment options allows people and businesses to conduct online financial activities more easily and efficiently. Consequently, fraudsters have developed the means to take advantage of this burgeoning attack surface through the increased use of smartphones to access the internet, malicious malware, socially engineered account takeovers, and other means. As we become more connected, attacks are becoming more sophisticated.
See Also: IoT is Happening Now: Are You Prepared?
Learn how to defend yourself in this rapidly evolving digital world. Register for this round-table discussion and learn first-hand from M&T Bank, Aite Group and RSA Silver Tail:
The global economic impact of account takeover in the next five years
The most effective way to respond to Man-in-the-Middle and other account takeover attacks
How financial institutions are detecting customers from criminals with leading edge technology solutions