Breach Affects Government Contractors
80,000 Individuals Impacted in Deltek Compromise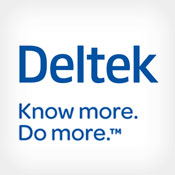 Enterprise solutions provider Deltek is notifying 80,000 customers following a compromise of its GovWin IQ program that exposed personal information, including credit card data.
See Also: The Essential Guide To Machine Data
Deltek, headquartered in Herndon, Va., is a global provider of enterprise software and information solutions for professional services firms and government contractors. GovWin IQ is a market intelligence database that helps companies find and analyze government contracting opportunities.
Patrick Smith, senior vice president of marketing at Deltek, says the company is cooperating with law enforcement and a cybersecurity firm to conduct an investigation into the incident.
Smith says an unauthorized outsider compromised the login and password information for approximately 80,000 individuals, although it's unclear how the breach was orchestrated. Around 25,000 of those individuals had their credit card information potentially compromised.
The individual behind the compromise has been arrested, Smith says.
"We have not received any indication that the information that was accessed has been misused in any way," Smith says.
Deltek is notifying affected individuals and has set up a dedicated help line and e-mail inbox to assist its customers. The number is 844-487-3334; the e-mail is protect@deltek.com. Customers whose credit card information was potentially compromised are being offered TransUnion Monitoring at no charge.